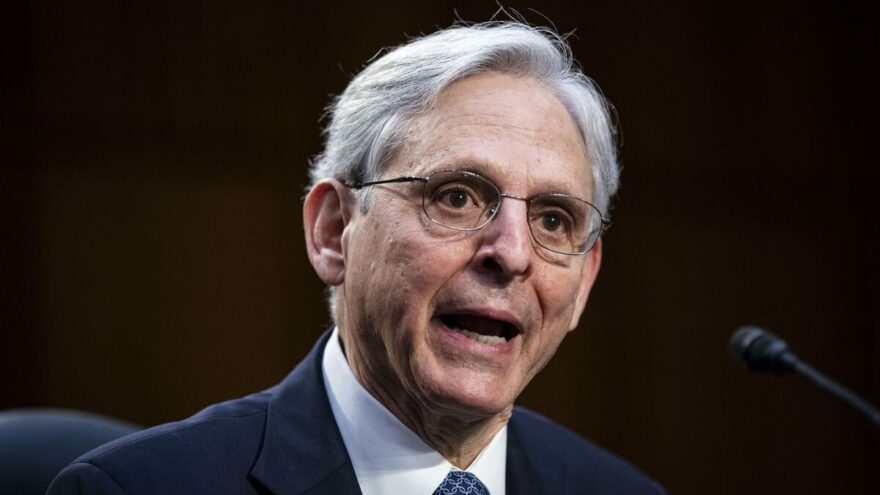 Garland: Christian School Shooter Motive Will Decide if Hate Crime
March 29, 2023
Testifying before an appropriations subcommittee on Tuesday, Attorney General Merrick Garland stated that the motive of the Nashville Christian School shooter will determine if Monday's massacre was a hate crime or not.
The shooter was a "[f]ormer Christian school student," according to Reuters. Metro Nashville Police Chief John Drake told NBC News that investigators believe the shooter had "some resentment for having to go to that school."
"We have a manifesto, we have some writings we're going over that pertain to this day, the actual incident," Drake stated at a press conference.
Sen. John Kennedy (R-LA) asked if Garland was considering launching a hate crime probe "for the targeting of Christians."
"The FBI and ATF are both on the scene working with the local police. As of now, motive has not been identified," Garland replied. "And the police chief said at the last press conference that they don't [sic] yet reached a conclusion with respect to motive.
"We are certainly working towards full time with them to try and determine what the motive is and of course what the motive is determines if there is a hate crime or not," Garland added.
Kennedy's question comes after Sen. Josh Hawley (R-MO) demanded that FBI Director Christopher Wray initiate a "federal hate crime" probe into the massacre. "Federal Law explicitly criminalizes violence against individuals based on religious affiliation as hate crimes," Hawley wrote. "According to Nashville law enforcement, Hale's attack was both premeditated and 'targeted' against this Christian school, its students, and employees."