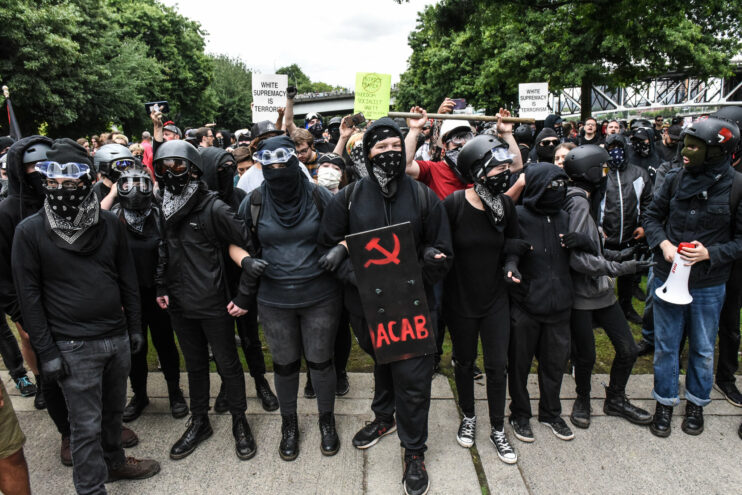 Former Guitarist: Antifa Tried to 'Destroy' Him for Wrongthink
March 6, 2023
Speaking with Tucker Carlson on his Fox Nation show, Former Mumford & Sons guitarist Winston Marshall detailed how the Democrat Brownshirts of Antifa tried to "destroy" him after he endorsed a book by journalist Andy Ngo exposing the inner workings of the violent domestic terror group.
"They're very effective online. Like, for example, there was a whole night where they were changing my Wikipedia page from 'Winston Marshall is a banjo player' to 'Winston Marshall is a fascist,'" he said. "They just swarm you like hornets and everything they do to try and destroy you."
He said friends tried to change his Wikipedia page back only to see it changed again. He said some of his music collaborators were also being attacked simply because of their professional association with him.
In 2021, Marshall praised Ngo on his book Unmasked: Inside Antifa's Radical Plan to Destroy Democracy, which details Antifa's efforts to terrorize its ideological opponents through violence and harassment. "Congratulations @MrAndyNgo. Finally had the time to read your important book. You're a brave man," Marshall tweeted.
A few months later, Marshall quit the band after receiving a deluge of abuse from the cancel mob for his tweet. The guitarist said his bandmates were also targeted even though they weren't involved with the tweet.
"My life sort of started to crumble," he told Carlson. "Initially I was like, so what, it will pass, but that's when you get the phone calls from loved ones and friends and people you work with just panicking."
This is how cancel culture works — the online and real-world mobs destroy your life and threaten you with violence. It's the Democrat way.