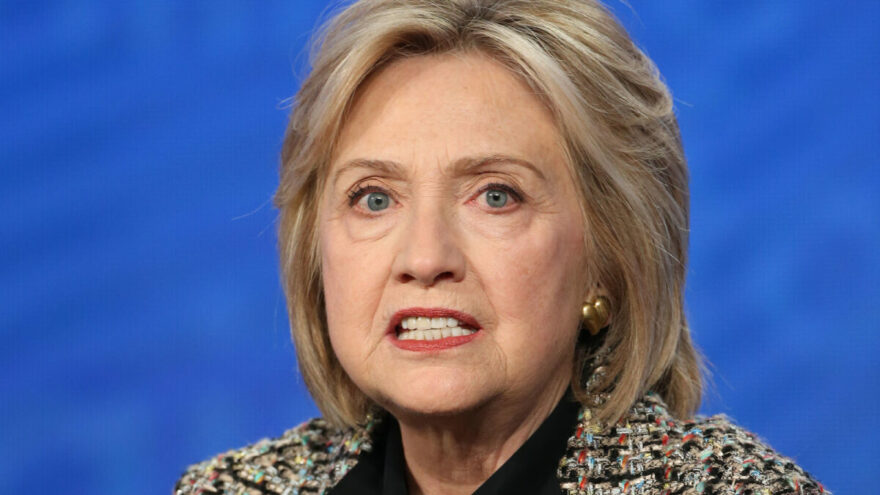 Forbes to Bestow Hillary with Lifetime Achievement Award
February 16, 2022
Twice-failed presidential candidate, Saul Alinsky acolyte, and corrupt criminal Hillary Clinton will receive the inaugural Forbes International Women's Day Lifetime Achievement Award next month, according to Forbes.
The honor is being granted, Forbes wrote, for "her leadership and influential voice on the global stage in advancing the cause of women and fighting for gender equity."
"There is no one more fitting than Secretary Hillary Rodham Clinton to receive the Forbes International Women's Day Lifetime Achievement Award," added chief content officer and Forbes editor Randall Lane.
"I am thrilled to announce former Secretary of State Hillary Rodham Clinton will headline the next month's 30/50 summit in Abu Dhabi," gushed Morning Joe's Mika Brzezinski, who is a chairwoman of the summit and founder of the co-sponsoring organization, Know Your Value. "Hillary Clinton helped shape and define an era in which women rose in protest, changed the conversation, and ultimately came to power."
At the presentation Clinton will be interviewed about her life. It is unlikely she will be asked about her involvement in the recently-broken scandal centered on spying on former President Donald Trump to link him to the Russia collusion hoax.