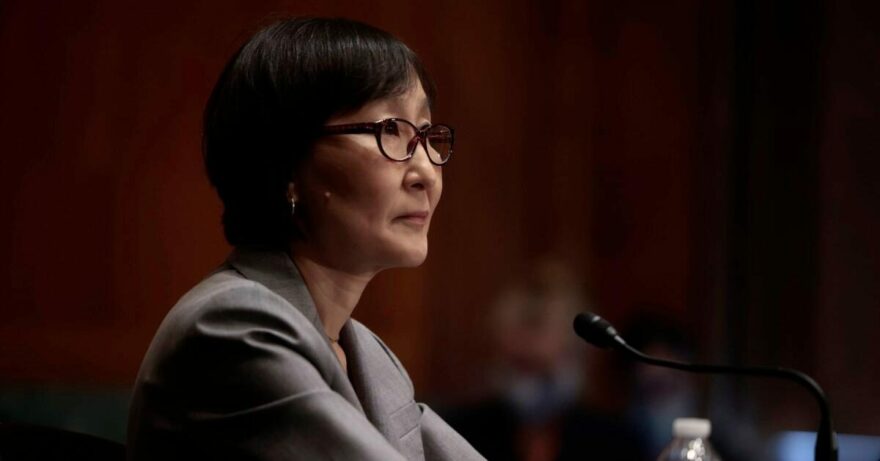 Five Senate Dems May Sink Omarova's OCC Nomination
November 25, 2021
Breitbart News reports that five Democrat senators oppose the nomination of communist Saule Omarova to head the Treasury Department's Office of the Comptroller of the Currency, likely dooming her chances to head one of the most powerful financial regulatory agencies in the U.S.
The radical law professor has advocated for eliminating private-sector banking and treating all businesses as franchises of the U.S. government. She has said that bankrupting small oil and gas companies should be welcomed.
Senators Jon Tester (D-MT), Mark Warner (D-VA), and Kyrsten Sinema (D-Ariz.) held a phone call with  Senate Banking Committee chair Sherrod Brown (D-OH) on Wednesday night to announce their opposition to Omarova's confirmation, Axios reported Wednesday night. Sens. John Hickenlooper (D-CO) and Mark Kelly (D-AZ.) also reportedly oppose her nomination.
Republicans, led by ranking member Pat Toomey (R-PA), slammed the nominee at a hearing before the Senate Banking Committee last week.
"There's a lot that's extraordinary and radical here—but maybe the heart of it is that Ms. Omarova doesn't just want tightened regulation of banks. What she wants to, and I quote—this is her words—'effectively end banking as we know it.' Those are words she wrote just last year," Toomey said in a speech on the Senate floor.