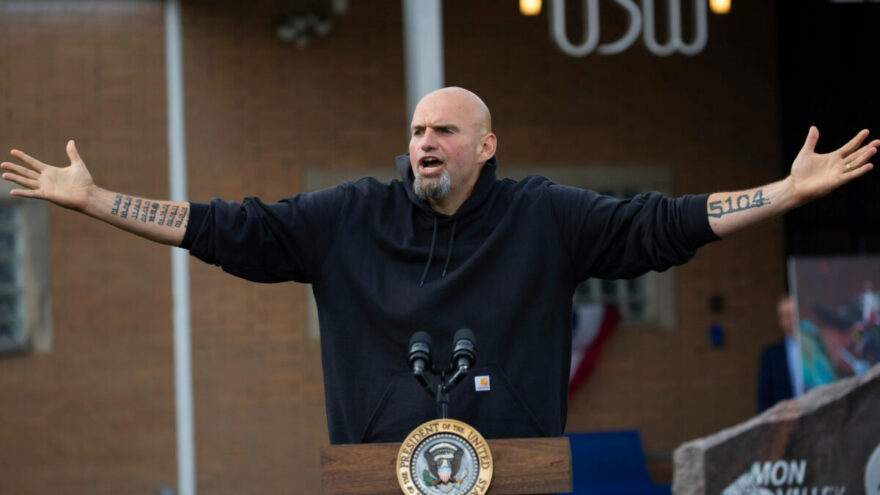 Fetterman's Guest for State of the Union Was Convicted Murderer
February 8, 2023
Decrepit, pro-crime Sen. John Fetterman (D-PA) brought a convicted murderer to the State of the Union address on Tuesday, reports Breitbart News.
Dennis Horton was found guilty of second-degree murder, along with his brother Lee Horton, stemming from a 1993 fatal shooting during a Philadelphia robbery. Their prison terms lasted nearly three decades before they were granted clemency by then-Gov. Tom Wolf (D-PA) in 2021 at the recommendation of the state's five-person Board of Pardons, chaired by then-Lt. Gov. Fetterman.
Under his tenure, recommendations for life sentence commutations and clemency to Wolf skyrocketed, sending the governor at least 46 recommendations, compared with just six in Wolf's first term, none under former Republican Gov. Tom Corbett's one term, and only five during former Democratic Gov. Ed Rendell's eight years in office.
In a statement which he later tweeted, Fetterman wrote:
The incarceration of Dennis and Lee for a crime they did not commit is a stark reminder of the work we need to do to make our criminal justice system more equitable and fair. I fought for their commutations and countless others as chair of the Pennsylvania Board of Pardons, and as your U.S. Senator I will continue to push for second chances for those who deserve them. We should not be a society about vengeance, we should be a society about redemption.
Punishing murderers with prison sentences is not "vengeance"; it's justice. But Fetterman and his Party don't believe in justice for the victims of crime — only for the perpetrators of it.