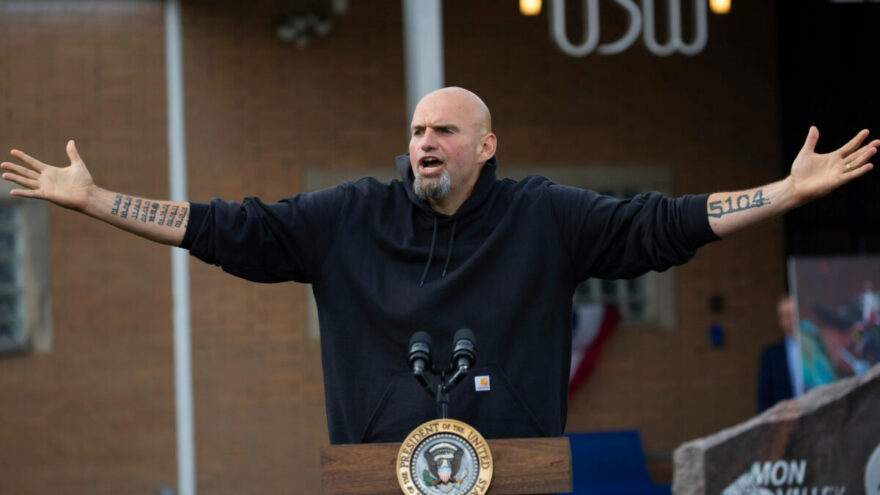 Fetterman Struggles to Adjust to Senate With Cognitive Issues
February 10, 2023
Newly-elected Senator John Fetterman claims his severe hearing disability causes him to hear the voice of the teacher from the Peanuts cartoon when listening to people speak, the New York Times reported.
Fetterman suffered a stroke in May 2022 while campaigning for Pennsylvania's open Senate seat, causing him to have cognitive issues, including a problem with auditory processing.
The pro-crime senator, who is in the hospital after experiencing lightheadedness Wednesday, has also struggled to adjust to life in the Senate, given the challenges of recovering from his stroke and the need for technological tools to help him conduct conversations with staff and colleagues.
Fetterman has to carry around a closed captioning device that types out what is being said to him so that he can have conversations, since he cannot fully understand the spoken word on his own.
Before moving to Washington, D.C., Fetterman's office was equipped with closed captioning tablets. There are now wired screens in the Senate chamber where closed-captions are typed out for him by professional broadcast captioners.
Fetterman refuses to speak with reporters due to being unable to take their questions in echoing Senate hallways, according to his chief of staff.
As he continues to be monitored, Fetterman's team assured in a statement that he is "in good spirits and talking with his staff and family," after several tests ruled out another stroke or seizure.