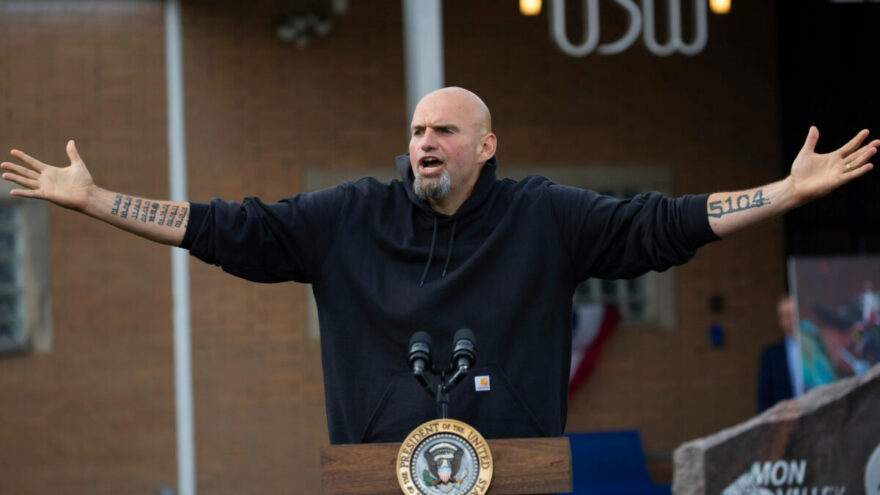 Fetterman Spox Admits He Can't Answer Questions in Usual Way
November 16, 2022
Breitbart News reports that an adviser to Pennsylvania Sen.-elect John Fetterman admitted the senator would not be able to answer questions in the way lawmakers usually do, due to health-related conditions.
Rebecca Katz, a longtime Fetterman adviser, said there are "two things we need to get out of the way" regarding the senator-elect when responding to a reporter's tweet saying Fetterman did not answer a question on Tuesday about if he would be wearing a hoodie — his typical campaign attire — on the Senate floor.
"John Fetterman has a suit and will wear it to the Capitol," she tweeted. "He is still recovering from a stroke and has lingering auditory processing challenges. The way Hill reporters are used to yelling questions at Senators will not work here."
Fetterman's stroke prior to Pennsylvania's primary played a significant role in the election against Republican Mehmet Oz. On the campaign trail, Republicans attacked his inability to function properly, including needing closed captioning during his debate with Oz and in a one-on-one interview with NBC News' Dasha Burns.
During one of the debates, Fetterman also dodged a question about releasing his full medical records. Asked a second time, Fetterman said, "My doctor believes that I'm fit to be serving, and that's what I believe is where I'm standing."