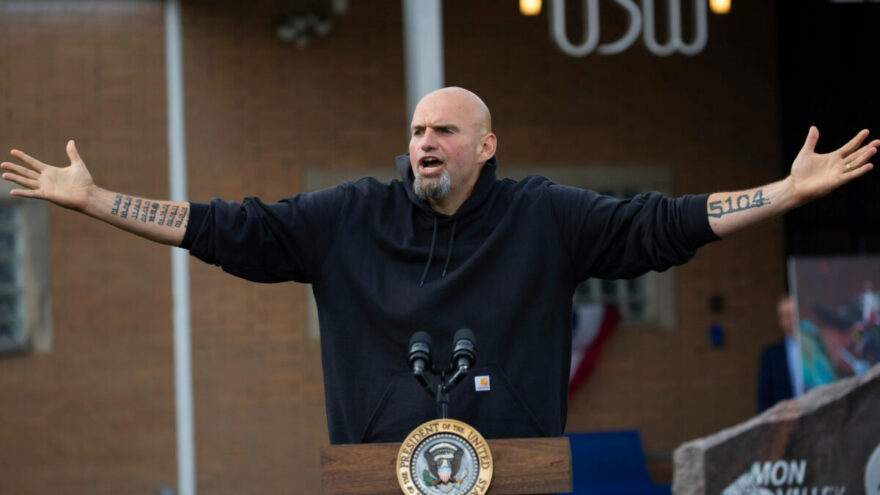 Fetterman Has Odd Reaction to Biden Impeachment Inquiry
September 13, 2023
Asked by a reporter about House Speaker Kevin McCarthy's announcement Tuesday of an impeachment inquiry into President Biden, Sen. John Fetterman (D-PA) offered an odd response.
McCarthy said House Republicans have "uncovered serious and credible allegations into President Biden's conduct" that will serve as the basis of an impeachment inquiry.
"Oh my God, really?" Fetterman replied to the reporter, backing up and grabbing his head. "Oh my gosh."
"You know, it's devastating," he continued before laughing and putting his hands down.
"Ooooohhhh," Fetterman said, wiggling his fingers from outstretched hands. "Don't do it!"
Fetterman continued to say, "Please don't do it" and "Oh no, oh no" as he lumbered down the hall away from reporters, waving his hands.
This is today's Democrat leadership.