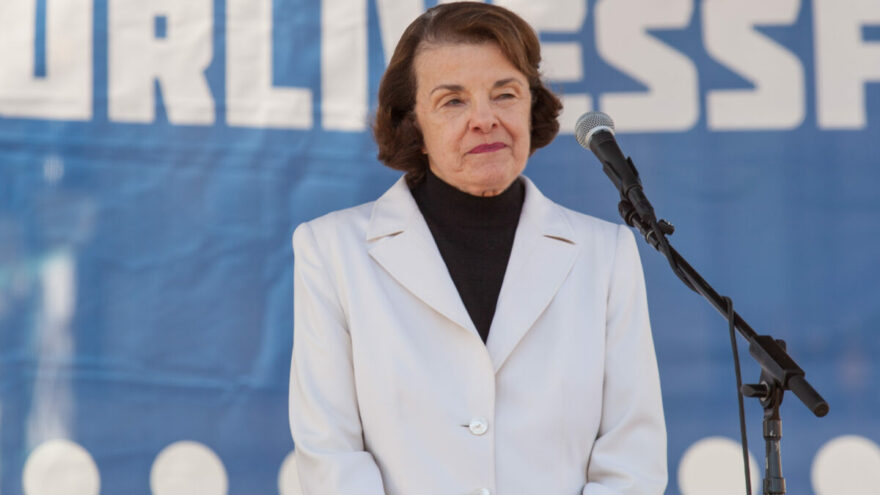 Feinstein Willing to Eliminate Filibuster to Codify Allowing Abortions on Demand
July 8, 2022
In a statement regarding the Supreme Court's recent opinion overturning Roe v. Wade, California Democrat Sen. Dianne Feinstein said she would vote to eliminate the filibuster to codify allowing abortions on demand — up to the moment of birth.
"There is not currently a proposal before the Senate to remove the filibuster to pass the Women's Health Protection Act, which would codify the protections of Roe v. Wade," said Feinstein. "However, if it looks similar to the proposal the Senate previously considered for voting rights, I certainly would vote for it. Let me be clear: If it comes down to protecting the filibuster or protecting a woman's right to choose, there should be no question that I will vote to protect a woman's right to choose."
The Catholic News Agency notes that the WHPA would prohibit abortion restrictions or bans "that are more burdensome than those restrictions imposed on medically comparable procedures, do not significantly advance reproductive health or the safety of abortion services, and make abortion services more difficult to access." The act would do away with everything from limitations on telemedicine to restrictions around viability, which the act defines as the point when a fetus can survive outside the womb.
The president of the March for Life, Jeanne Mancini, said the WHPA "would enshrine into federal law abortion on demand until the moment of birth, and it would nullify state laws — new and existing – that protect unborn children and their mothers."