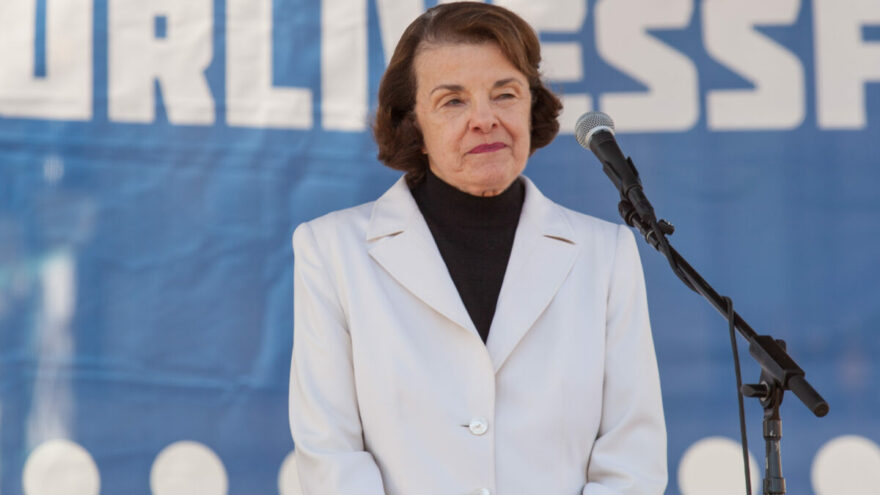 Feinstein Unveils Bill to Mandate Vaccine for Domestic Flights
September 30, 2021
In a statement on Wednesday, totalitarian Sen. Dianne Feinstein proposed legislation which would require proof of a coronavirus vaccination or a negative coronavirus test in order to fly domestically — just in time for the holiday season.
Feinstein's bill comes as airlines such as United are getting ready to fire hundreds of employees who have refused to receive the COVID-19 vaccine.
"We know that air travel during the 2020 holiday season contributed to last winter's devastating COVID-19 surge. We simply cannot allow that to happen again," said  Feinstein. "Ensuring that air travelers protect themselves and their destination communities from this disease is critical to prevent the next surge, particularly if we confront new, more virulent variants of COVID-19…
"It only makes sense that we also ensure the millions of airline passengers that crisscross our country aren't contributing to further transmission, especially as young children remain ineligible to be vaccinated," she added.
Since the vaccinated have been shown to transmit COVID in higher numbers than the unvaccinated, it's unclear how this draconian legislation accomplishes anything except to force compliance from those who resist totalitarian bullying from Democrat Biden administration and from globalist health institutions that have vested interests in lying to the public.