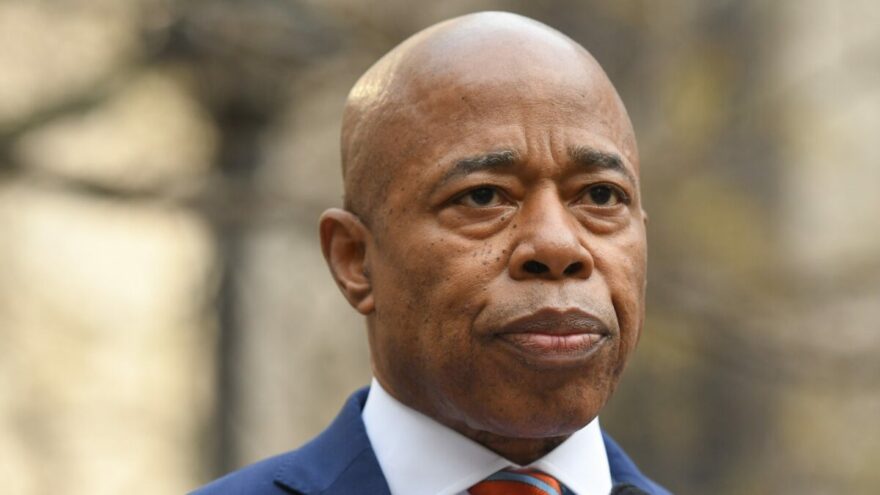 FBI Seizes Adams' Phones Amid Federal Corruption Investigation
November 10, 2023
The Daily Wire reports that Democrat New York City Mayor Eric Adams was approached by FBI agents earlier this week who confiscated his cell phones as federal investigators probe allegations that the mayor's 2021 campaign conspired with the Turkish government.
Adams was confronted by the FBI while walking on the street with his security detail. The agents proceeded to get into Adams' SUV with the mayor before taking two cell phones and an iPad. The devices were returned to the mayor within days, but it was unclear whether the FBI agents' action was a part of the investigation into corruption allegations.
Last week, the FBI reportedly launched an investigation into whether Adams' campaign received illegal donations from the Turkish government during his 2021 race. Following the news of the investigation, Adams canceled his plan to discuss illegal immigration and the border crisis with the Biden administration.
Campaign records reviewed by the New York Post show that Adams' campaign accepted $6,000 from three donors who serve on a foundation's board that is backed by Turkish President Recep Tayyip Erdoğan's son. The home of one of Adams' top fundraisers, Brianna Suggs, was raided by the FBI last week as agents sought evidence of whether Adams' campaign conspired with the Turkish government via a Brooklyn construction company.
The FBI warrant to search Suggs' home also sought proof of donations made from a D.C. college, Bay Atlantic University, whose founder is Turkish, according to the Times. Agents reportedly seized multiple iPhones and laptops and numerous documents from Suggs' home, including a folder labeled "Eric Adams." The raid was purposely conducted while Adams was out of the city, law enforcement sources told the Post.