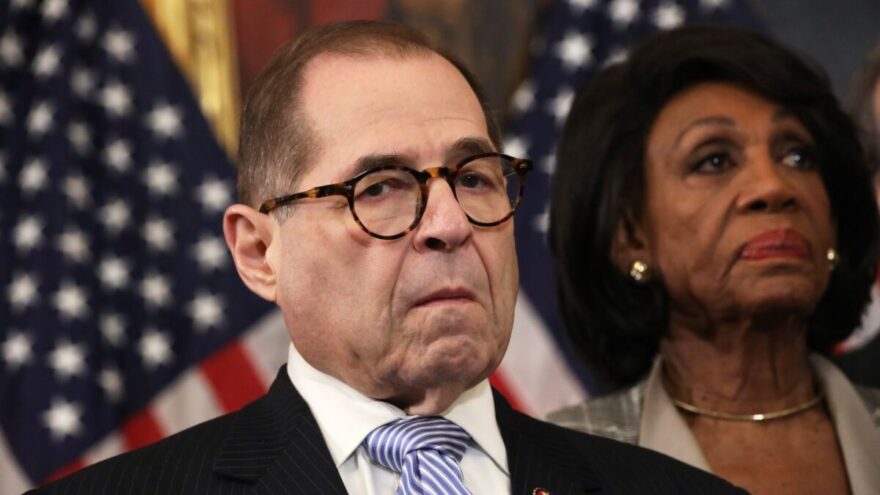 Father of Victim Calls Out Nadler for Not Condemning Antisemitic Hate Crimes
April 18, 2023
The father of a victim of an antisemitic hate crime, Barry Borgen, called out Rep. Jerry Nadler (D-NY) during a House Judiciary Committee hearing in New York City.
"When my son got beaten up by these six individuals, we heard from many politicians," the father said, naming then-candidate for mayor Eric Adams (D) and Gov. Kathy Hochul (D).
However, he then stated, "I must take notice of Mr. Nadler," as he sat across from him at the House Judiciary Committee hearing on the overwhelming number of repeat criminal offenders wreaking havoc on New York City.
"You're a Jewish New Yorker. I called your office numerous times; I called Mr. [Chuck] Schumer's office, another Jewish New Yorker, numerous times. No one called us back," Borgen said. "Neither one of you came out with a statement on my son's incident. You're a Jewish New Yorker. You have Jewish roots here. Behavior like this enables [Manhattan District Attorney Alvin Bragg] to just do whatever he wants to do," he explained.
"If you guys were to come out with a statement from Washington saying… 'we condemn [antisemitism], we condemn this act,' maybe Mr. Bragg would have taken this case a little bit more seriously," the victim's father added.
Borgen explained that he and his friends are "so disheartened" with Schumer that they would never vote for him again, and if they lived in Manhattan, New York, they would not vote for Nadler either.