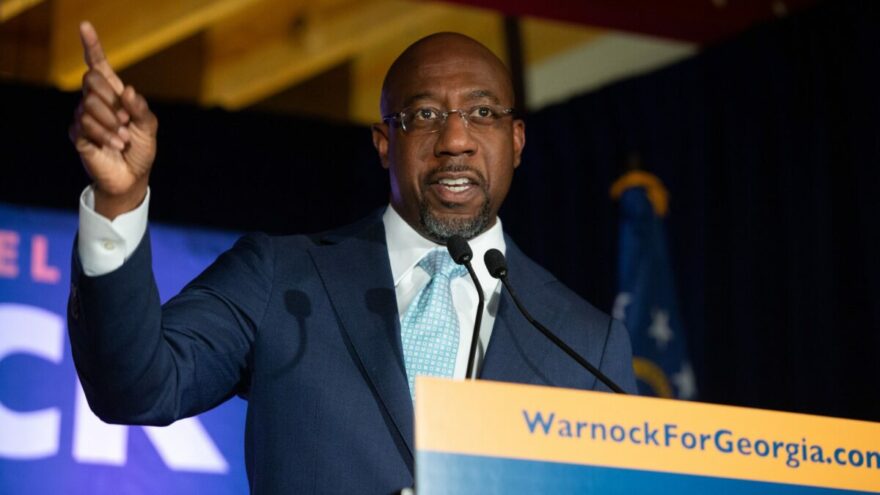 Ex-Wife: Warnock Spent Over $61,000 in Campaign Funds to Pay For Child Care Expenses
August 23, 2022
Far-Left Sen. Raphael Warnock (D-GA) has spent over $61,000 in campaign funds to pay for child support, according to Breitbart News.
Warnock's ex-wife Oulèye Ndoye has sued the radical Democrat to modify the custody arrangement with their children, as well as alleging  he "failed and refused to reimburse" her for childcare expenses. She alleges Warnock is in "willful contempt" of the childcare agreement and asks a judge to give her additional custody over the children.
She added that Warnock spends little time with his children when he has them, leaving them often with nannies, and many of the campaign expenditures used for childcare go to Bright Start Nanny Services.
The Georgia Democrat has allegedly been using his campaign to fund his childcare expenses since 2020, but appears to have stopped for a year soon after taking office in 2021. After Ndoye filed the complaint, which also cited his increased income due to becoming a Senator, Warnock resumed to pay for childcare out of the campaign's pocket. Since 2020, his campaign has spent a total of $61,959.40 on childcare, according to FEC filings.
Warnock has in the past been accused of diverting campaign funds to pay for personal expenses in other ways, including using campaign funds to pay for legal expenses in a personal lawsuit.