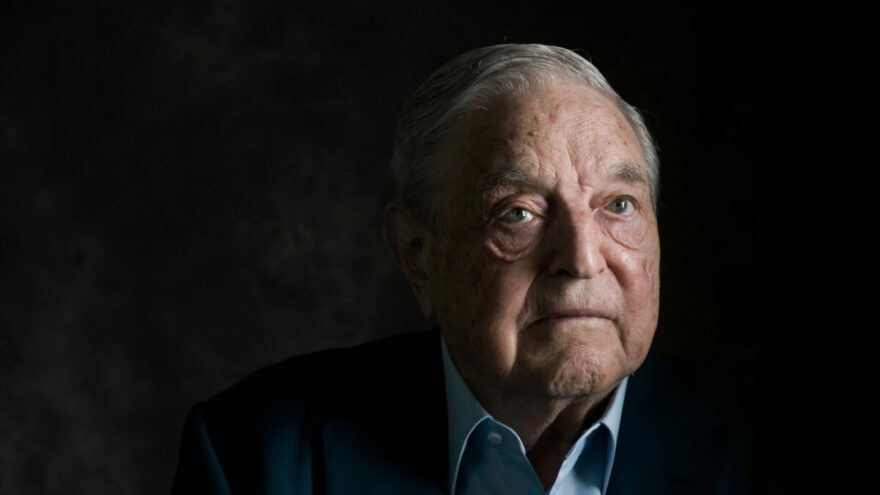 Culturally Suicidal EU Gives $3.5 Million to Soros' Open Society Foundation
February 13, 2023
The culturally suicidal European Union has confirmed that it is handing over $3.5 million to George Soros' Open Society Foundation, according to Breitbart News.
Despite the reputation of globalist billionaire financier and founder Soros (Hungarian Prime Minister Viktor Orbán calls him "one of the most corrupt people in the world"), the EU has confirmed that it is handing over $3.53 million in grants to the Open Society Foundation (OSF) for the operation of two projects falling under the so-called "Citizens, Equality, Rights and Values Programme." As part of the projects, the OSF is to "raise awareness on rights and values through support to civil society organisations," as well as promote "EU values" in Bulgaria, Czechia, Slovakia, and Hungary.
Romanian Member of the European Parliament (MEP) Cristian Terhes told Breitbart London on Monday that the EU's continued decision to hand funds to "human rights destroyers" is proof that the bloc needs reform.
"Soros Open Europe Foundation frequently meets and lobbies the European Commission for the promotion of anti-nation, anti-family, anti-life, anti-fundamental rights policies across EU," the Christian Democratic National Peasants' Party representative said.
"The fact that his organisation got three million euros out of taxpayers' money from his eurocrat puppets is another confirmation why the EU needs a deep reform; where the states will take back decision-making powers from these unelected and accountable bureaucrats," he continued, adding that power needs to be "brought back to the people," and not left to the likes of big money lobbyists like billionaires Soros or Bill Gates.