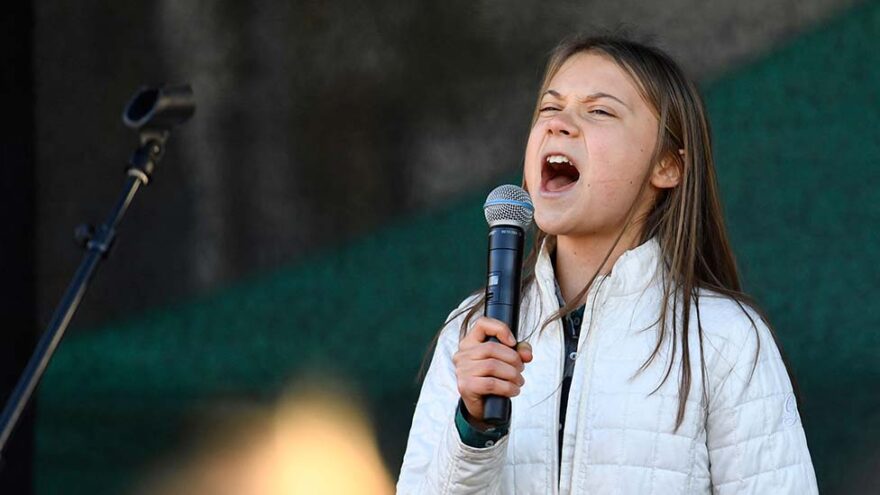 Eco-Celebrity Greta Thunberg Arrested in London Again For Fossil Fuel Protest
October 19, 2023
The BBC reports that youth activist Greta Thunberg has been arrested for the second time in a year, this time in London, as she protested against fossil fuels.
Thunberg was detained in London on Tuesday alongside several others under the Public Order Act as they attempted to blockade a top hotel where oil executives were holding discussions. Police ordered the protesters to move out of the road and onto the pavement to maintain access, but the orders were not obeyed.
In all, 21 people were arrested, including one for criminal damage. Police said they only arrested those who refused to clear the road.
Thunberg said at the rally prior to her arrest: "Behind these closed doors at the Oil and Money conference, spineless politicians are making deals and compromises with lobbyists from destructive industries – the fossil fuel industry…. That is why we have to take direct action to stop this and to kick oily money out of politics."
The arrest is Thunberg's second this year. In July the 20-year-old refused to leave the road outside an oil terminal in southern Sweden during a protest and had to be physically carried away by officers.
Speaking after getting a criminal record, Thunberg said: "My actions are justifiable. I believe that we are in an emergency that threatens life, health and property… We are in a climate emergency and we don't want to wait for someone to act. We chose to block oil trucks."