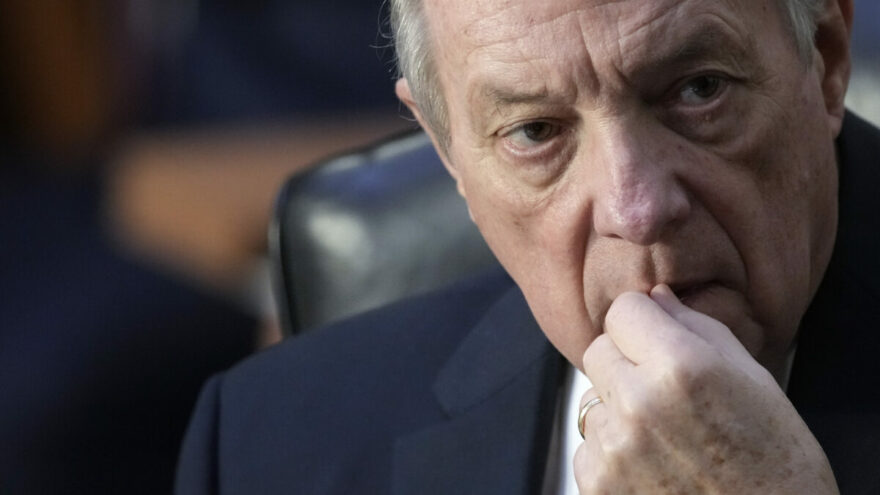 Durbin: It's 'Not Realistic' to Impeach Clarence Thomas
July 13, 2022
On Fox News Sunday, Sen. Dick Durbin (D-IL) said that calls to impeach Supreme Court Justice Clarence Thomas are "not realistic" amid fury from Democrats regarding the recent SCOTUS ruling which led to the historic overturning of Roe v. Wade.
Asked what he, as Chairman of the Senate Judiciary Committee, says "to progressives calling for impeaching of some of the conservative Justices," Durbin replied, "I don't think it's realistic. I can tell you, there is, in my mind, a clear conflict of interest when it comes to Justice Thomas and issues related to the January 6 insurrection. His wife is actively involved, politically, going so far as to give direct advice to the president's chief of staff during this crisis."
Fact checks: 1) there was no "insurrection" on January 6, 2o21, no matter how many times the Left insists on cementing that word in the public consciousness; and 2) the insinuation that Clarence Thomas and/or his wife were "actively involved" in said "insurrection" is ludicrous and shameful.
"I would think that Justice Thomas should recuse himself from any decisions that relate to the January 6 episode," Durbin continued. "Already he was the single vote earlier on a case related to that issue. I think it's a mistake. As to whether he's going to be impeached, that is not realistic. But he should show good judgment."
Durbin should "show good judgment" for once and apologize publicly to Thomas for his offensive suggestion that the Justice is in any way involved with, or supports, a treasonous action. In more honorable times, Thomas would be given the opportunity to challenge Durbin to apologize or face off with pistols at twenty paces.