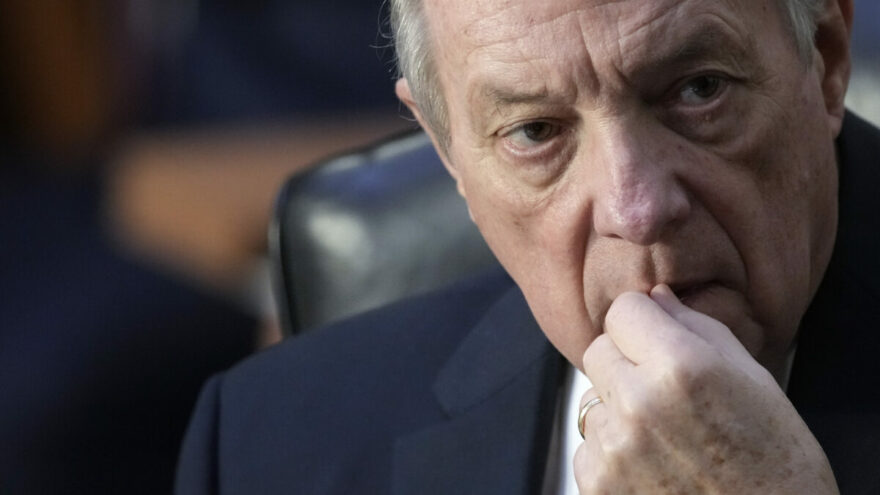 Durbin Calls on Voters to Elect Pro-Gun-Control Politicians
July 5, 2022
In an interview with Fox News following the mass shooting at an Independence Day parade near Chicago, far-left Sen. Dick Durbin called on Americans to vote for politicians who support gun control.
"How long are we going to accept this in America?" the Illinois Democrat asked Fox rhetorically. "One crazed person with a weapon that can fire so many rounds so quickly has changed this community forever. This has gone way beyond any Second Amendment right that someone can purchase a weapon that creates that much devastation," Durbin continued. "Voters need to elect people who want real gun safety."
Noting that worthless Vice President Kamala Harris is traveling to bullet-riddled, heavily gun-controlled Chicago on Tuesday to speak to the National Education Association, Durbin added, "I know what Kamala is going to say. She's fed up with this, and I am too. The question is whether the American people are fed up."
Do Americans "want to give up the safety of the classroom, the safety of the supermarket, the safety of the church, the safety of the parade?" he asked.
The question is not whether everyone is fed up with gun violence, but whether ever-tighter gun control legislation is the answer — and it's clearly not. Burdening law-abiding gun owners with gun control does nothing to stop shootings by criminals and/or the criminally insane. If anything, it limits — if not prevents — the possibility of such criminals being deterred or literally stopped in the act by those law-abiding gun owners, just as declaring a public space a "gun-free zone" emboldens bad men to target it.
But of course, stopping gun violence has never been the aim of Democrat gun control legislation. Disarming the populace is.