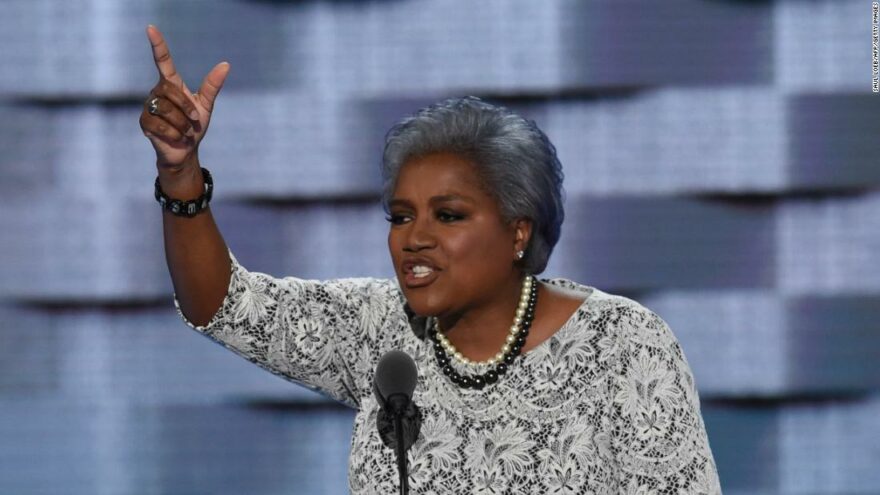 Brazile Smears DeSantis, Predicts Trump Will Be '24 GOP Nominee
May 22, 2023
Sunday on ABC's This Week, Democrat propagandist — er, strategist Donna Brazile said she believed former President Donald Trump would become the 2024 Republican nominee for president.
Anchor Martha Raddatz said, "DeSantis has been touting his record in Florida, calling it the boldest and most far-reaching agenda the modern GOP has seen. Part of that agenda has been going after our parent company, Disney. This week Disney scrapped a billion-dollar project that could have meant two thousand jobs in Florida. How does all that play out?"
Brazile said, "He is punching above his weight. The race is Donald Trump's to lose. Mr. DeSantis is going to try to run as Donald Trump without the baggage, a lot of money and maybe better hair. I don't really know. But here's what I'm going to be looking for. I will look at Tim Scott because he is a little sunnier. He is more of a compelling, compassionate conservative."
She added, "But back to Mr. DeSantis, I'm not a fan of Mr. DeSantis. I'm not a fan because of his attacks on Disney, his attack on history, his attack on race, his attack on banning books, his attack basically on real clear American values, trans kids. Let Mr. DeSantis run to the right of Donald Trump. Donald Trump is going to smack him across the head. But the bottom line is,  can he sell himself to voters? Can he come across as real as someone who can win without just smiling his way through it? I still believe that Donald Trump is going to become the nominee of the Republican Party."
While Brazile is flat-out lying in her claims about DeSantis (he has banned no books, for example; nor has he "attacked race," whatever that means), she is probably right about Trump being the nominee. And that is as the Left would like it, because DeSantis terrifies Brazile and her comrades. They know they can beat Trump in 2024, but not DeSantis.