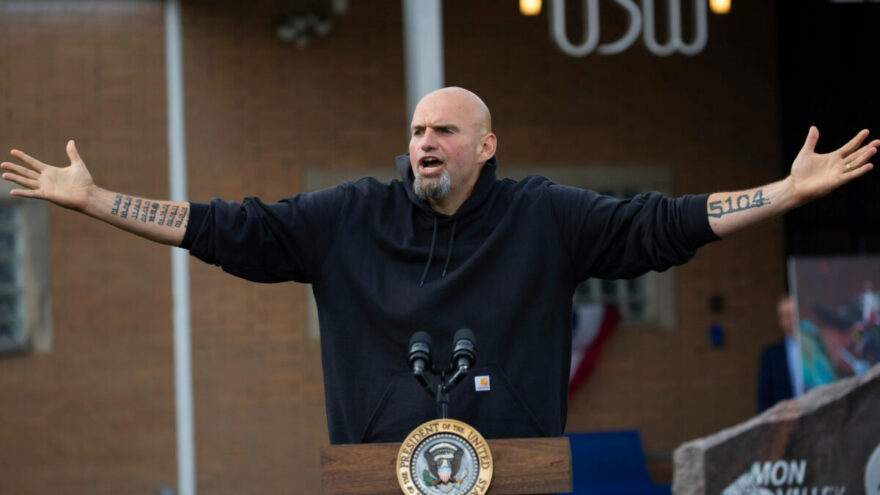 Doctor Who Cleared Fetterman for Work Donated to Campaign
October 20, 2022
The physician who cleared Democrat Pennsylvania U.S. Senate candidate John Fetterman for work last week allegedly donated to his campaign last year.
On Wednesday, Fetterman's campaign released a letter from his physician Dr. Clifford Chen, who declared that his abilities have improved significantly since his recovery from a stroke back in May just before his victory in the Democrat U.S. Senate primary.
Dr. Chen wrote, "I have spoken with his neurologist and cardiologist and he will follow up with them routinely.  The Lt. Governor takes appropriate medications to optimize his heart condition and prevent future strokes. He also exercises routinely and can walk 4 to 5 miles regularly without difficulty.
"Overall, Lt. Governor Fetterman is well and shows strong commitment to maintaining good fitness and health practices. He has no work restrictions and can work full duty in public office," he concluded.
However, according to Federal Election Commission (FEC) records, Dr. Chen donated $500 to Fetterman's  primary campaign on June 17, 2021.
The letter from Chen comes after Fetterman's disastrous interview with NBC Nightly News which exposed his mental handicaps. Anyone who saw that video could plainly see that Fetterman's stroke impaired him in a variety of ways, from his comprehension to his basic speech, to the point of him needing a closed captioning system during the in-person interview.
So who you gonna believe: a physician with a vested, ideological interest in covering up Fetterman's mental incompetence, or your lyin' eyes?