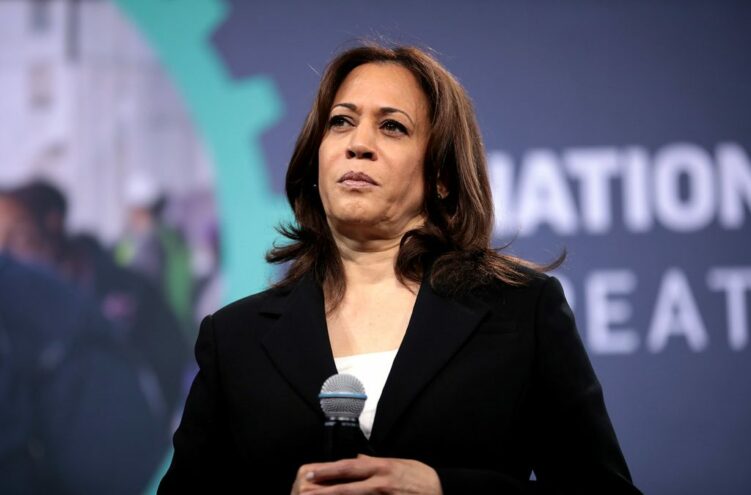 DNC Slashes Price of Pic With Kamala from $15,000 to $5000
June 22, 2022
Breitbart News reports that the Democrat National Committee (DNC) is reducing prices for photo opportunities with disastrous Vice President Kamala Harris.
The price for a pic with Kamala at the Woman's Leadership Forum fundraiser in May reportedly cost attendees $15,000. But that event was postponed until the fall due to lack of ticket sales. At that time, DNC spokesperson Daniel Wessel claimed the unlikeable VP is still a huge draw for events but did not give a reason why the event was rescheduled. Only 28 percent of Americans approve of her job performance, according to polling.
Harris's lack of popularity is negatively impacting her fundraising abilities. The DNC's June fundraiser in California featuring Harris reportedly will charge $only 5,000 for a photo, a 66 percent discount from May's postponed event.
"To put it more bluntly, Harris will likely become the public face of a doomed effort to enact major voting-rights legislation that cannot be enacted without the filibuster reform Joe Manchin and Kyrsten Sinema [with a few other Senate Democrats probably quietly abetting them] have made impossible," Kilgore wrote of Harris.
"And even if conditions on the border improve (which is a development hardly within the full control of the U.S. government), Kamala will be identified with an exceptionally fraught issue that divides Democrats and energizes Republicans," the article continued. "There is already a 'polling gap' between the two members of the Biden-Harris ticket."