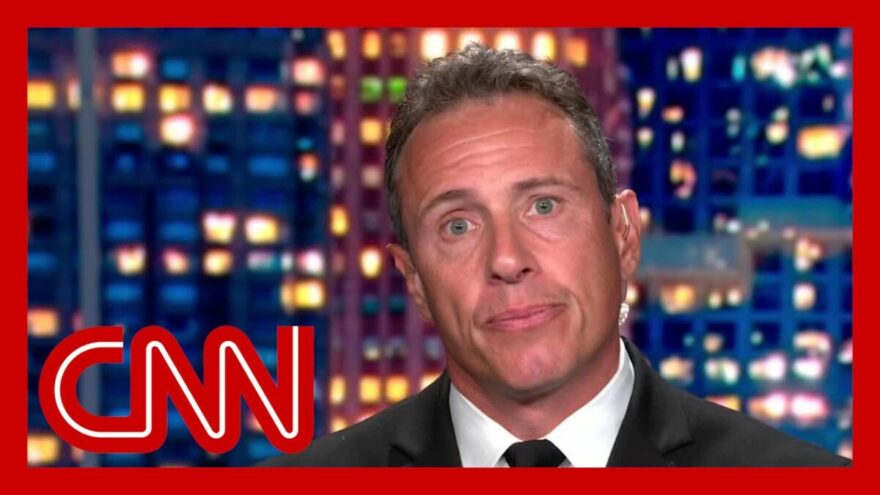 Disgraced Chris Cuomo Melting Down over Humiliating Ratings
November 1, 2022
John Nolte at Breitbart News reports that disgraced former CNN anchor Chris Cuomo believes that moving to a different time slot will solve his flagging ratings at his new job somewhere called NewsNation.
"Chris Cuomo is demanding that his bosses at NewsNation move his new show to a different time slot — his latest desperate bid to improve his sagging viewership on the fledging [sic] cable TV network," reports the New York Post.
"Fredo's ratings are humiliating," writes Nolte. "His show debuted on October 3 to — get this — 147,000 viewers. In the days since, things have only gotten worse. During the week of October 17, the guy who faked his own emergence from a COVID quarantine averaged just 119,000 viewers. Cuomo even failed with his Big Bet, an interview with the imploding Kanye West. Only 129,000 viewers tuned in."
"Chris was going around screaming that Newsmax is beating him," a source told the Post. "He's a Cuomo. He doesn't blame himself. His entire life, he's been told he's special. No one is talking about his show."
Nolte notes that NewsNation airs Blue Bloods reruns that rate more than double Cuomo's audience.
"Cuomo whored out his credibility for ratings," Nolte concludes. "Cuomo whored out his credibility for Jeff Zucker. Cuomo whored out his credibility to save his creep of a brother. And now Cuomo thinks his low ratings have nothing to do with his disgraced reputation, but are due to his timeslot."