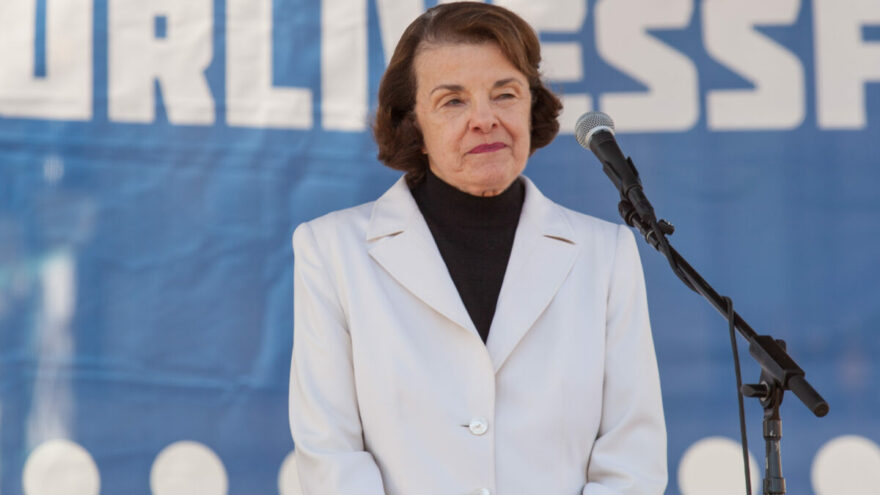 Ailing Feinstein, 89, 'Hopeful' to Return to Senate Next Week
May 3, 2023
Sen. Dianne Feinstein (D-CA) is "hopeful" she will return to the U.S. Senate next week, according to notes from Senate Majority Leader Chuck Schumer (D-NY).
"I spoke with Sen. Feinstein yesterday. We are both hopeful she can return next week," the Senate majority leader's notes said at Tuesday's press conference. The California senator's return was listed as a possible response if asked if it was time to tell Feinstein to return or resign so the Senate could deal with the debt ceiling.
Feinstein, who is 89 years old and plans to retire at the end of her current term, has been absent from work since early March after she was hospitalized with shingles. In her absence, the Senate Judiciary Committee has remained at a deadlocked 10-10 on many issues, splitting the committee in half between Democrats and Republicans.
However, she will be a crucial vote if the Senate Democrats want to block the House Republicans' debt ceiling plan.
Feinstein's office said she "continues to make progress in her recovery" after being hospitalized. Still, her staff "don't have a timeline yet for her return to Washington, which is dependent on her medical team saying it is safe to travel."