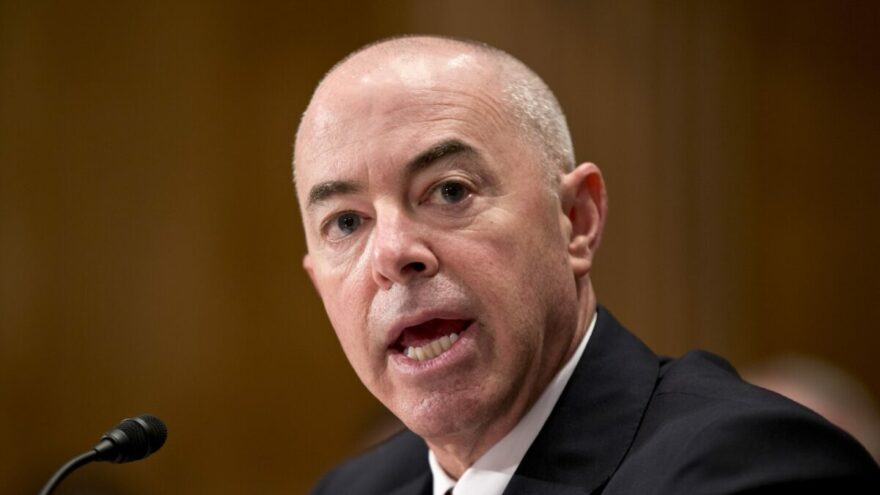 DHS' Mayorkas Pushes Backlog Amnesty for over 1 Million Illegals
April 6, 2022
Open-borders radical and Department of Homeland Security chief Alejandro Mayorkas is planning a no-deportation amnesty for many of the 1.7 million illegal migrants waiting in the courtroom backlogs, even as officials are preparing to welcome many hundreds of thousands more job-seeking migrants, according to Breitbart News.
"This is the equivalent of nullifying our immigration laws," said Rob Law at the Center for Immigration Studies, who is a former appointee at the Department of Homeland Security (DHS) "They're laundering illegal migration behavior through a multi-staged approach."
The backlog amnesty is being marketed as a cost-saving measure for the government's prosecutors and judges before the planned inflow of myriad more economic migrants once the Title 42 barrier is removed in late May.
"There are 1.6 million cases in immigration court," read a tweet from Aaron Reichlin-Melnick, an advocate at the American Immigration Council. "If we want to clear backlogs, absent Congress, using prosecutorial discretion to dismiss many of these cases is the only way forward."
But the government's cost-saving will impose huge pocketbook costs on the millions of Americans struggling to earn decent wages or to pay their inflating rents in an economy flooded with illegal migrant.