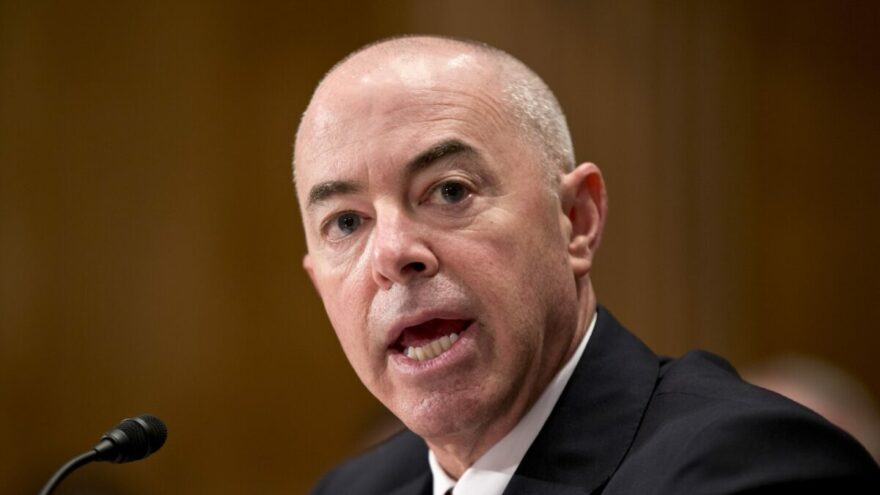 DHS Chief Mayorkas Opening Doors for 'Stateless' Migrants
February 28, 2022
According to a December 15 statement by Department of Homeland Security Secretary and open-borders enthusiast Alejandro Mayorkas, the agency is quietly preparing to open the nation's borders and jobs to economic "migrants" who claim to be stateless.
"U.S. Citizenship and Immigration Services [USCIS] invites you to participate in a [March 8] listening session … for stakeholders to provide individual feedback on immigration protection for stateless individuals living in the United States," read a February 25 email from the USCIS branch of the Department of Homeland Security.
"Statelessness presents significant humanitarian concerns that require a careful and thoughtful response specifically tailored to the distinct and diverse needs of stateless persons," wrote Mayorkas. "DHS is committed to …  enhance recognition of, and protections for, vulnerable populations, including stateless individuals within the United States."
Mayorkas neglected to mention protections for the labor market for the "vulnerable population" of American citizens — because the Biden administration prioritizes citizens last.
The USCIS invite comes amid a lobbying campaign by pro-migration groups to create a border doorway for people who claim to have no national home. The lobbying campaign is symbolized by United Stateless, which is funded by various pro-migration groups, including George Soros' Open Society Foundations.
"They're creating something that appears to be humanitarian in an attempt to increase immigration by any means necessary," Jon Feere, who served as chief of staff at ICE from January 2017 to January 2021, told Breitbart News. "There's an entire industry that's grown over the past few decades that appears humanitrian on the surface but is really driven by cheap-labor corporate interests, and I've no doubt these profiteering companies are funding these groups [and] these alleged humanitarian efforts."