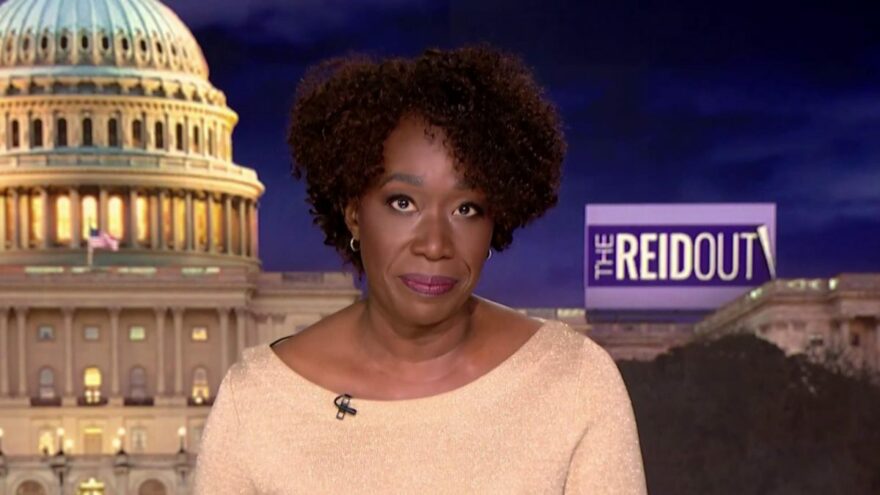 DeSantis Team Embarrasses MSNBC's Reid, Rejects Interview
October 10, 2022
Gov. Ron DeSantis' (R-FL) deputy press secretary Jeremy Redfern humiliated race-mongering MSNBC propagandist Joy Reid by revealing how someone from the media figure's team tried to reach out to the DeSantis administration but was completely rejected.
In response to a tweet from Reid mocking DeSantis' expression during his joint press conference with President Biden concerning Hurricane Ian relief efforts, Redfern shared a screenshot of an email correspondence between him and someone from Reid's team who was seeking to "touch base" with the governor ahead of the midterm elections.
The image revealed that Redfern denied The ReidOut team member any access to the administration. Redfern shared the image to Twitter to taunt Reid, who has consistently smeared the Florida governor as racist.
The spat began with Reid retweeting a video of the president speaking to the press in Florida as the governor and his wife stood behind him. Speaking of Hurricane Ian, Biden claimed, "I think the one thing that this has finally ended is the discussion about whether or not there's climate change and whether we should do something about it."
Redfern responded, "You're upset that you got turned down again, huh?" Below his comment he provided the screenshot of the rejected correspondence between the Reid and DeSantis camps.
The email, from an unknown ReidOut staffer, read: "Last spoke when I was with CBS Nat News a few months ago. Would love to touch base with your team ahead of midterms. Can hop on a phone if that's easiest."
Redfern's response nipped that in the bud. He answered, "Nah, we are good."