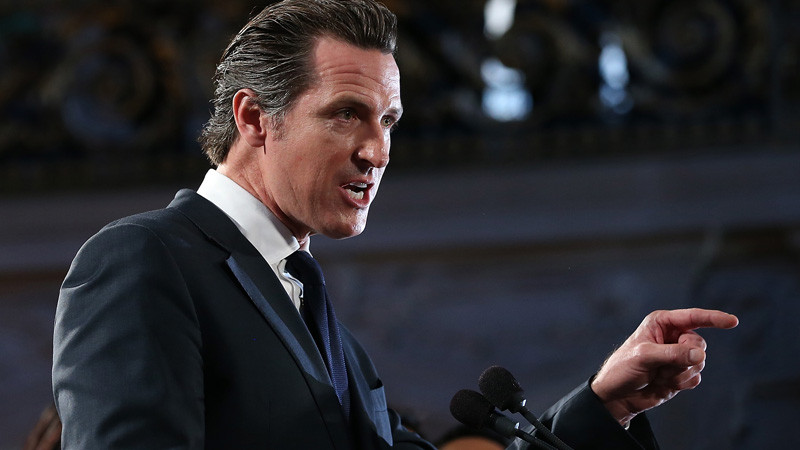 DeSantis Mocks Newsom: 'You've Got a Lot of Problems Out Here'
March 7, 2023
During his stop at the Ronald Reagan Presidential Library on Sunday to promote his book The Courage to Be Free: Florida's Blueprint for America's Revival, Florida Gov. Ron DeSantis (R) mocked California Gov. Gavin Newsom (D), heightening speculation of a potential 2024 presidential bid.
"I know you've got a lot of problems out here, but your governor is very concerned about what we are doing in Florida. So I figured I had to come by," DeSantis told the crowd, prompting cheers.
Indeed, Newsom has long trolled DeSantis while failing to address challenges in his own state. Most recently, Newsom failed to declare a state of emergency for several California counties in a timely manner following a winter storm that left some residents trapped for days.
Newsom returned to the state on Sunday after an inexplicable absence. His delayed response alone has created what some have viewed as a major contrast between himself and DeSantis, the latter of whom had his administration at the ready last year, responding to massive tropical storms battering the Sunshine State with tens of thousands of linemen ready to respond.
"We have had a great experiment, a great test in governance philosophies," DeSantis said during his visit in the Golden State. "The American people … have voted with their feet. And if you look over the last four years, we've witnessed a great American exodus from states governed by leftist politicians imposing leftist ideology and delivering poor results," he added.