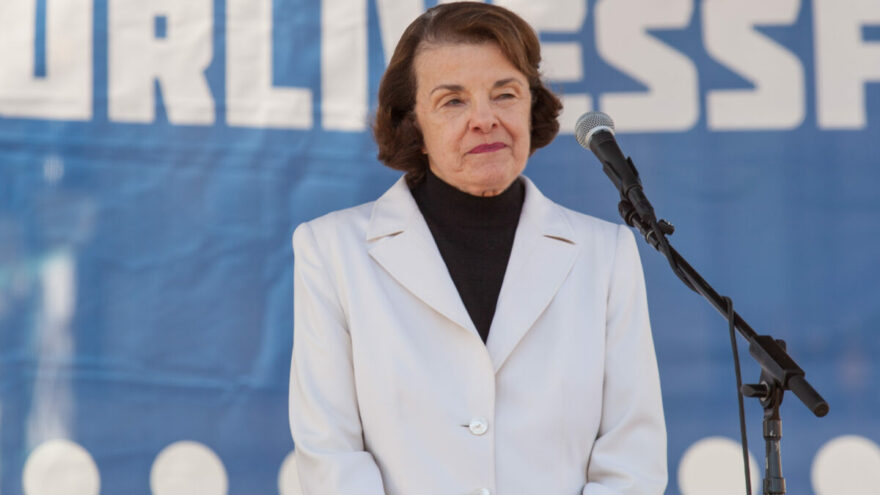 Fellow Dems Call on Feinstein to Resign For 'Dereliction of Duty'
April 13, 2023
Two House Democrats took to Twitter Wednesday to call for fellow Democrat Sen. Dianne Feinstein (D-CA) to resign from the Senate due to concerns over her health and ability to perform her duties as a senator.
"It's time for [Feinstein] to resign. We need to put the country ahead of personal loyalty," Rep. Ro Khanna (D-CA) wrote. "While she has had a lifetime of public service, it is obvious she can no longer fulfill her duties. Not speaking out undermines our credibility as elected representatives of the people."
Rep. Dean Phillips (D-MN) wrote that he agreed with Khanna, and called on others to speak out as well. "Senator Feinstein is a remarkable American whose contributions to our country are immeasurable. But I believe it's now a dereliction of duty to remain in the Senate and a dereliction of duty for those who agree to remain quiet," he wrote.
Feinstein, 89, who has served in the Senate for over 30 years, was hospitalized for shingles last month and has faced other health issues, including concerning reports related to her mental fitness. She had previously faced calls to resign prior to announcing her retirement.
A spokesperson for Senate Majority Leader Chuck Schumer issued a statement on the matter Wednesday night. "Per Sen. Feinstein's wishes, Majority Leader Schumer will ask the Senate next week to allow another Democratic Senator to temporarily serve on the Judiciary Committee," it said.