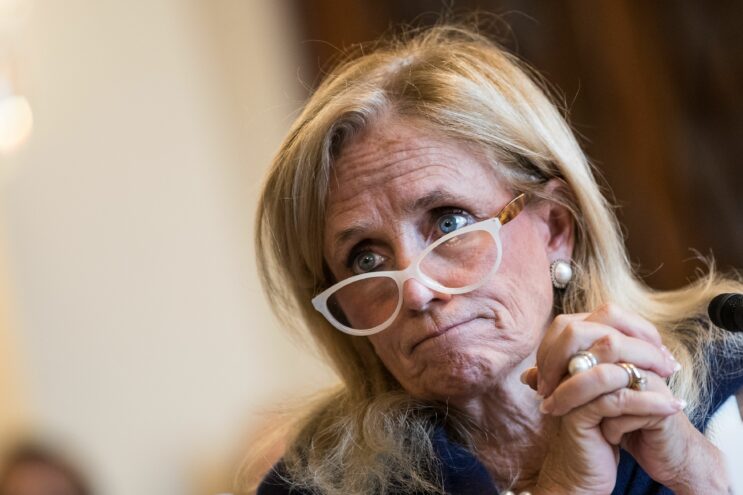 Dem Rep. Dingell Bows Out of Michigan's U.S. Senate Race
April 13, 2023
In a lengthy statement on Twitter posted Tuesday, Rep. Debbie Dingell (D-MI), who many believed would run for the U.S. Senate seat being vacated by Sen. Debbie Stabenow (D-MI), bowed out of the potential run.
"After much consideration, I have decided that I can best serve Michigan and our nation as a member of the U.S. House. Because, bluntly, I love my job. I love my district. And most importantly, I love my constituents," Dingell wrote. "I look forward to continuing my work to represent the people of Michigan's 6th district… deliver[ing] solutions" for seniors and working families, in addition to working on bringing the supply chains home and boosting manufacturing.
Dingell not running leaves Rep. Elissa Slotkin, who announced she would run for the seat in February. Following the last controversial campaign season, Slotkin and her husband got a divorce after 12 years of marriage. It followed very public controversy during the last campaign cycle when she was living in a residence owned by a "lobbyist," who is a "part-time" corporate "executive" for a pharmaceutical manufacturer receiving millions in federal funding — and has donated to her campaign — to run for the new congressional seat.
When Slotkin was confronted about the situation during a television debate, her Republican opponent, state Sen. Tom Barrett, attacked her by saying there were over 1,500 available apartments in Lansing, Michigan, at the time, yet Slotkin was living in the one owned by the executive who donated to her campaign. Slotkin triumphed over Barrett nevertheless.
Michigan not having an incumbent Democrat senator could help the Republicans' chances across the state, while a GOP candidate for Senate and president would be at the top of the ticket.