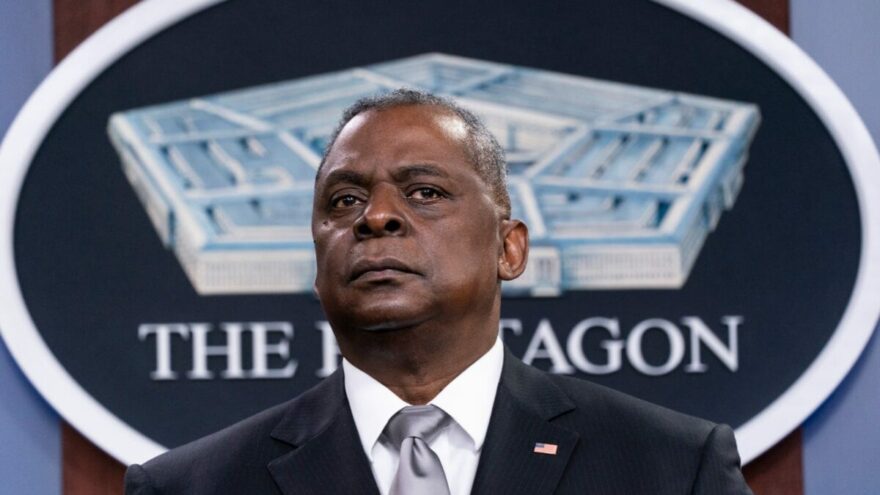 DefSec Extends Natl Guard Mobilization for Trucker Convoy
March 9, 2022
In a statement on Monday, Pentagon Press Secretary John Kirby declared that woke Defense Secretary and Critical Race Theory enthusiast Lloyd Austin approved an extension of the mobilization of the National Guard to prepare for a trucking convoy headed for the nation's capital to protest vaccine mandates and other coronavirus pandemic restrictions.
"Secretary Austin has approved requests from the U.S. Capitol Police (USCP) and the DC Homeland Security and Emergency Management Agency (DCHSEMA) to extend previously approved National Guard support in the District, including around the U.S. Capitol area, providing support at traffic control points for two additional days, through Wednesday, March 9," Kirby wrote.
National Guard spokesman Maj. Aaron Thacker wrote in a statement on Monday that the "National Guard has approximately 700 Soldiers and Airmen on duty supporting the D.C. Metropolitan Police Department and U.S. Capitol Police requests for assistance with traffic control in the area of the U.S. Capitol and the National Mall. Yesterday, the Department of Defense approved requests from the D.C. Homeland Security and Emergency Management Agency to extend the National Guard's mission by two days to the end of the day Wednesday, March 9. For the final two days, approximately 500 National Guard members will be on duty."
The Press Secretary for Florida Gov. Ron DeSantis said last week, "We don't think that's the right use of our National Guard troops."
That's putting it politely. But Austin and the rest of the Biden administration, who refused to condemn or stem the nationwide violence and property destruction from Black Lives Matter rioting, think a military response is appropriate against peacefully protesting patriots who have had enough of Democrat totalitarianism.