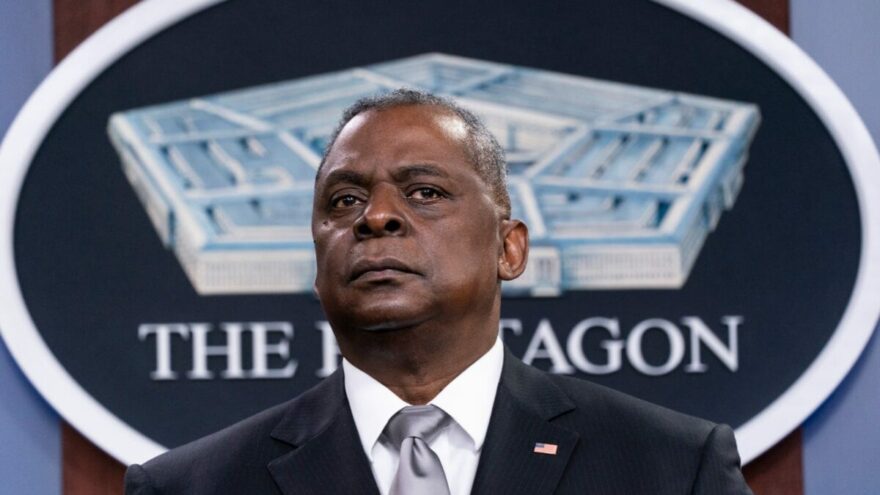 DefSec Austin Approves 700 Natl Guardsmen for Trucker Convoy
February 23, 2022
Woke Defense Secretary Lloyd Austin has authorized an order to mobilize as many as 700 National Guard members ahead of an upcoming trucker convoy protest planned for Washington, D.C.
The National Guard wrote in a statement that Austin approved requests from the D.C. Metropolitan Police Department and the U.S. Capitol Police (USCP) for National Guard assistance with traffic control during "First Amendment demonstrations expected in the city in the coming days."
"The people who live, work and visit the District are part of our community, and their safety is our first mission priority," said Maj. Gen. Sherrie L. McCandless, DCNG commanding general, in the statement. "Our MPD and USCP partners have asked for our help in ensuring people can demonstrate peacefully and safely, and we stand ready to assist."
Austin also approved about 400 National Guard members to provide support to the D.C. Homeland Security and Emergency Management Agency (HSEMA) at designated traffic posts, provide command and control, and cover sustainment requirements along with 50 large tactical vehicleson a 24-hour basis starting as "soon as logistically possible."
Austin also approved a request from the USCP for assistance for up to 300 National Guard troops from outside D.C. to assist at designated traffic posts and select Capitol entry points starting no later than 7 a.m., on Saturday, February 26.
Progressives cheer on Black Lives Matter protesters who ravage communities nationwide, and Antifa street thugs who target Trump supporters, but a peaceful protest against repressive COVID mandates spurs them to send out the military. Shameful. The Biden administration, like Justin Trudeau's in Canada, is authoritarian to the core.