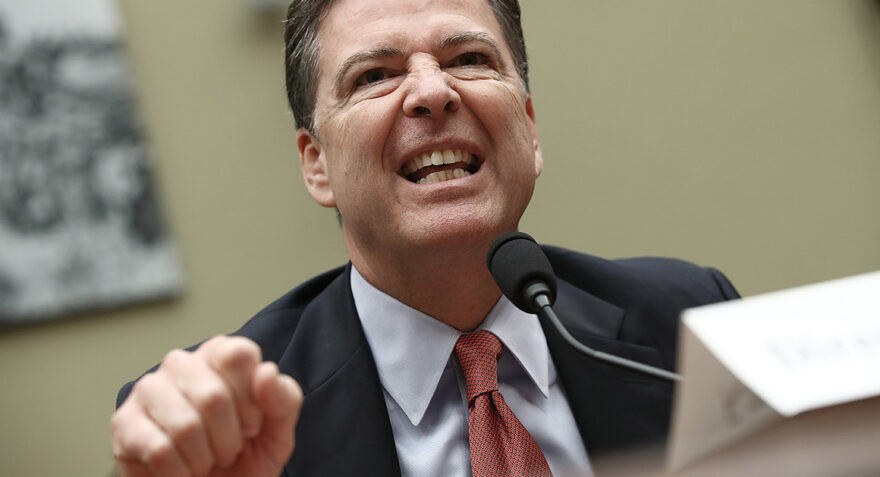 Deep State Operative Comey Calls Trump a Threat to 'Rule of Law'
May 31, 2023
Tuesday on MSNBC, former FBI Director James Comey declared former President Trump to be a "threat" to the rule of law, a few weeks after Special Counsel John Durham's investigation concluded that Comey's FBI failed to uphold its "mission of strict fidelity to the law."
"He represents a serious threat to the rule of law in this country," Comey claimed when asked if he's worried about another Trump presidency. "And anyone with eyes to see can see that."
The Durham report found that both the FBI and the Department of Justice failed in their mission to uphold the law by launching the investigation into allegations that the Trump campaign colluded with Russia. Durham found there was no sufficient evidence to begin that probe.
Comey has also been criticized for not pursuing charges against former Secretary of State Hillary Clinton despite acknowledging she mishandled classified information on a private email server. The Durham report also concluded that the FBI displayed "markedly different" treatment of the Clinton and Trump campaigns during its investigations.
In a separate MSNBC appearance, Comey responded to the Durham report's conclusions about improper FBI actions by stating "there's always going to be mistakes" in FBI investigations. "It doesn't mean the FBI isn't competent, honest and independent," Comey explained.
Yes it does, and it also means Comey is a Deep State traitor.