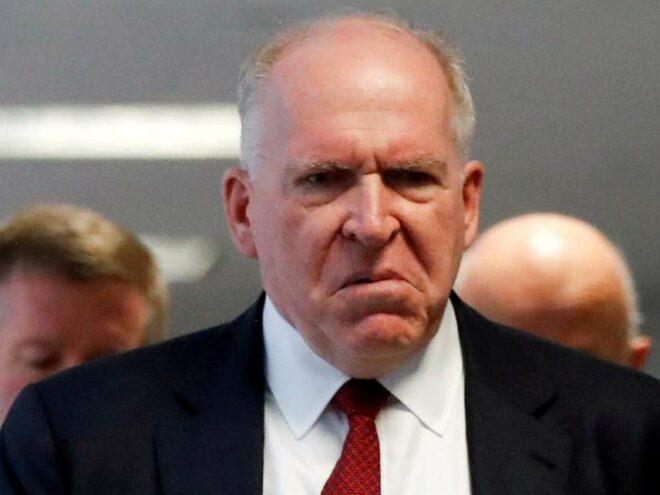 Deep State Former CIA Director Brennan Calls Fauci a Natl Hero
December 13, 2022
Former CIA Director and Deep State subversive John Brennan hailed Dr. Anthony Fauci as a "national hero" over the weekend, praising the federal health official for his "innate goodness" after Twitter CEO Elon Musk expressed his desire to see the retiring National Institute of Allergy and Infectious Diseases (NIAID) chief prosecuted.
"Dr. Fauci is a national hero who will be remembered for generations to come for his innate goodness & many contributions to public health," Brennan said before turning his attention to Musk, who over the weekend tweeted this his pronouns are "Prosecute/Fauci."
Fauci will be remembered for generations to come, all right, but because of his responsibility for the COVID pandemic and the countless lives it took and ruined.
"Despite your business success, you will be remembered most for fueling public hate & divisions. You may have money, but you have no class," Brennan added.
What a joke. Brennan is a traitor, and Fauci is a murderer.
Musk later backed up his position, correctly explaining that Fauci "lied to Congress and funded gain-of-function research that killed millions of people."