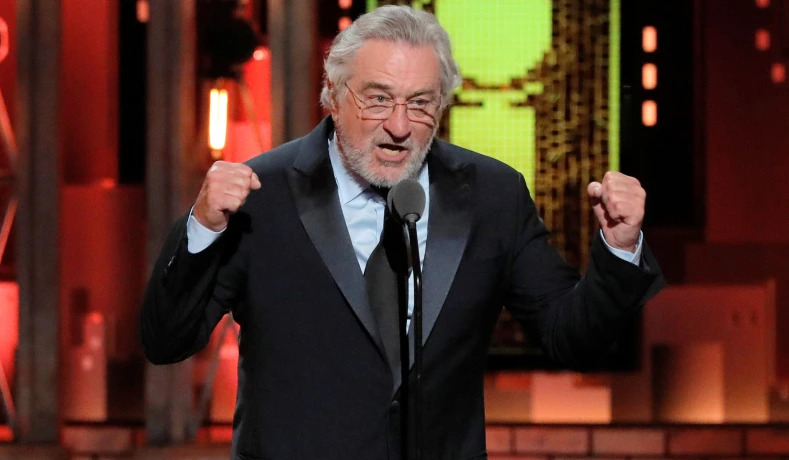 De Niro at Cannes Film Festival: Trump Supporters Are 'Insane'
May 22, 2023
Actor and anti-Trump hysteric Robert De Niro, who can't appear in public without launching an unhinged verbal assault on Donald Trump, called the former president "insane" and compared him to the murderous villain in Martin Scorsese's new film during a press conference Sunday at the Cannes Film Festival.
De Niro was in the south of France this weekend promoting the world premiere of Killers of the Flower Moon. In the movie, De Niro plays William Hale, a cattle baron who was convicted in 1929 of murdering a member of the Osage nation over oil rights.
The actor told reporters that evil still exists in the world. You knew where he was going to go next.
"We see it today, of course. We all know who I'm going to talk about but I won't say the name — because that guy is stupid. Imagine if you're smart. Even Hale was smart in many ways. It's something that is systemic, and that's the scary part about it."
Later, he added, "Look, with Trump, there are people who still think he can do a good job. Imagine how insane that is."
De Niro needs professional help. Trump is living rent-free in his head.