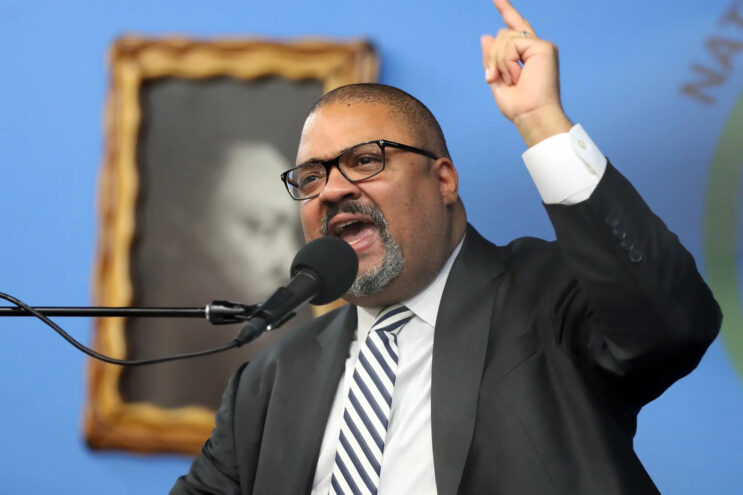 DA Bragg Will Charge Daniel Penny with Manslaughter in Neely Case
May 12, 2023
Manhattan District Attorney Alvin Bragg will charge Daniel Penny, the Marine vet who neutralized a threatening Jordan Neely on a New York subway, with second-degree manslaughter after protests erupted over law enforcement initially declining to charge Penny, according to Breitbart News:
Last week, a medical examiner in New York deemed the death of Jordan Neely a homicide. The incident occurred on Monday this week on the F train at the east Houston and Lafayette Street station after Neely had been allegedly throwing trash and yelling at passengers about his economic misfortunes. Neely had a history of mental issues and often frequented the station as a Michael Jackson impersonator. He also had an active warrant for his arrest for a felony assault.
Officers took Penny into custody for questioning after Neely's death but declined to charge him with any crimes and let him walk free afterward. But protests erupted in New York City the day after Penny's release from law enforcement.
"This man needs to be prosecuted cause what you will do if you do not prosecute him, in my judgment, is you will set a standard of vigilantism that we cannot tolerate," race hustler Al Sharpton said. "The precedent alone is a threat to all of us."
"The days of murdering us and getting away with it are fucking over. If we have to strap up and come out here and just start popping, it's gonna happen. We're tired of it," one protester claimed on Friday.
"They didn't learn after George Floyd. They didn't fucking learn," another protester shouted.
Now, Penny faces second-degree manslaughter charges in a criminal complaint arising out of the Manhattan district attorney's office, because as FrontPage Mag's Daniel Greenfield noted, the only crime left in New York is self-defense.