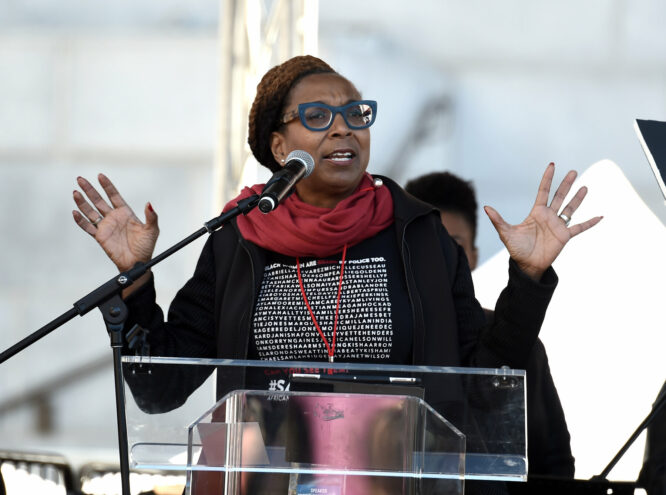 CRT Architect Rakes in $100K for Speeches, $400k for Teaching
January 25, 2023
Kimberle Crenshaw, architect of the divisive neo-Marxist Critical Race Theory (CRT), charges up to $100k for speeches and rakes in over $400k per year from prestigious academic positions, the Daily Mail reported.
Crenshaw also charges up to $50k for virtual talks. The article claims that she makes at least a combined $450k from prestigious teaching positions at Columbia University and the University of California Los Angeles.
But in addition to her academic positions and her speaking gigs, Crenshaw may also bring in money from her role as the executive director of the African American Policy Forum (AAPF) and from her podcast, titled "Intersectionality Matters."
Crenshaw pioneered CRT, which applies Marxist theories of oppression to issues of race and identity. The theory claims that America is systemically racist and that white people enjoy racial privilege. Her 1989 paper, which was published in the University of Chicago Legal Forum and titled "Demarginalizing the Intersection of Race and Sex" outlined the ways in which alleged oppression on the basis of race and sex could compound upon one another.
Despite making exorbitant amounts of money spreading her theory across the entire United States, Crenshaw maintains that America is systemically racist. The Daily Mail concluded its report by asking, "Perhaps America — far from being the racist hellscape she describes — has been too indulgent and generous to Professor Crenshaw?"