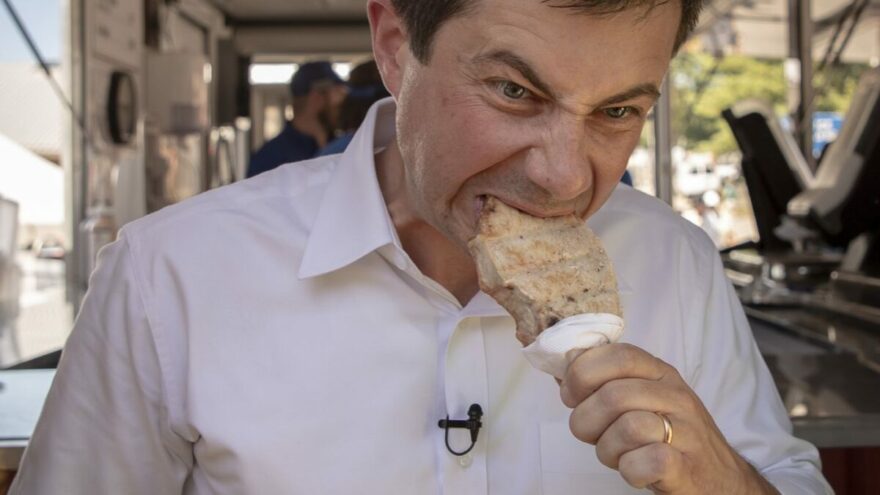 Cotton: Buttigieg 'Completely Unqualified to Handle the Supply Chain Crisis'
October 14, 2021
Wednesday on Twitter, Sen. Tom Cotton (R-AR) slammed incompetent Transportation Secretary Pete Buttigieg for his inability to handle the supply chain crisis afflicting American businesses and families.
"Pete Buttigieg is completely unqualified to handle the supply chain crisis," Cotton tweeted. "The only reason he's the Secretary of Transportation is because he endorsed Joe Biden. Even Pete knows it."
On any given day, between 50 to 90 vessels are waiting outside the port of Los Angeles and Long Beach to deliver freight. The delays are causing a lack of container and warehouse space because trucking companies are unable to find enough drivers to move the freight.
"These challenges are definitely going to continue in the months and years ahead," Buttigieg said last week on Bloomberg, not exactly reassuringly. "This is one more reason why we do need to deliver this infrastructure package, so that we can have a more resilient, flexible physical infrastructure to support our supply chain in this country."
Like diversity hire Buttigieg, who has been preoccupied with his maternity leave, the Democrats' infrastructure package will do nothing to resolve the supply chain crisis, which the Democrats brought on in the first place.