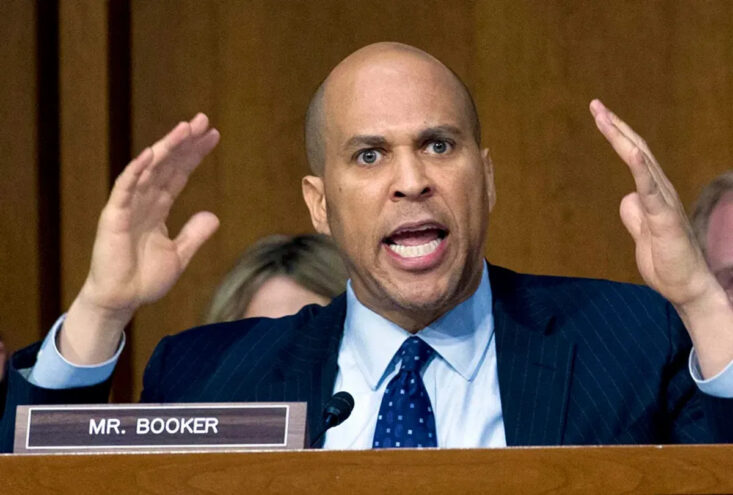 Cory Booker Compares Title 42 Immigration Law to Holocaust
January 27, 2023
In a public appearance outside the Capitol on Thursday, Sen. Cory Booker (D-NJ) compared the policy of turning migrants away at the U.S. border under Title 42 reasons to the Holocaust, when Jewish refugees from Nazi Europe were sometimes turned away at U.S. shores.
"Spartacus" Booker, arguing for the "right" to claim asylum in the U.S., invoked an infamous episode in 1939 in which 937 refugees aboard a ship called the St. Louis were turned away in Cuba, the U.S., and Canada. The ship was sent back to Europe, and 254 of the passengers were killed in the Holocaust. The episode is often invoked as a cautionary tale against immigration policies that would exclude all refugees.
But Title 42 is different, as Breitbart News notes. It is a public health measure that allows the U.S. government to turn migrants away because of the ongoing threat of the global coronavirus pandemic. There was no worldwide pandemic in 1939. Booker, conflating the two, demanded that Title 42 be ended, lest the U.S. participate in another "Holocaust."
Let's face it: Booker is not the brightest bulb in Congress, which is why he is on the wrong side of literally every political and social issue.