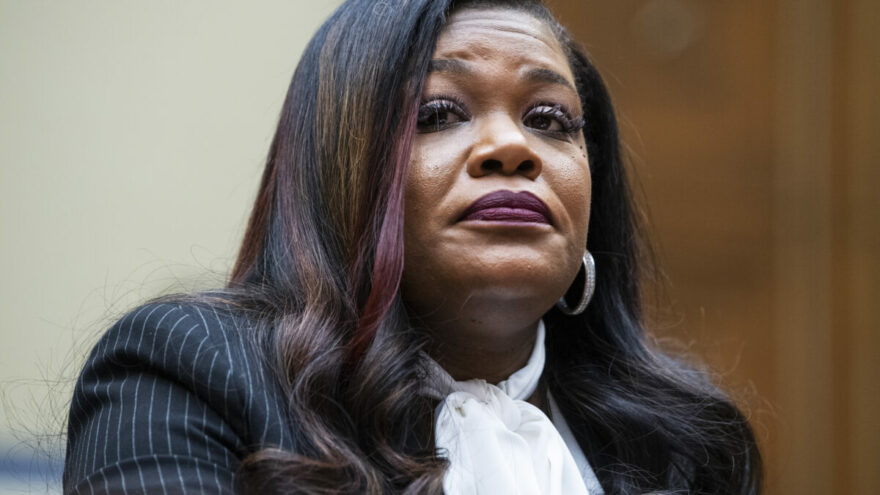 Corrupt Cori Bush Pays $1000s to Husband in 'Wage Expenses'
October 17, 2023
Fox News reports that corrupt radical Rep. Cori Bush (D-MO) has continued funneling campaign cash to her husband, Cortney Merritts, but altered the description of the payments amid scrutiny. She has sent over $100,000 to him since she added him to the campaign's payroll nearly two years ago.
According to new filings, Bush's committee paid Merritts $12,500 for "wage expenses" between July and August. Merritts previously gathered money for security services, but the committee switched their characterization in April as they continued to cause headaches for the campaign.
The new cash follows the $30,000 Bush's campaign paid him before the third quarter. So far this year, Merritts has received $42,500 from the committee. He's collected $102,500 since he first emerged on its payroll in January 2022.
After Bush and Merritts married in February, her office announced they had been together more than a year before her campaign began paying him in early 2022. Her campaign regularly sent Merritts bimonthly $2,500 checks while disbursing hundreds of thousands to other protection firms, primarily PEACE Security.
Merritts, meanwhile, did not have a private security license as of late February. He also did not appear in a Washington, D.C., database of licensed security specialists. The payments have subsequently triggered at least two FEC complaints from watchdog groups.