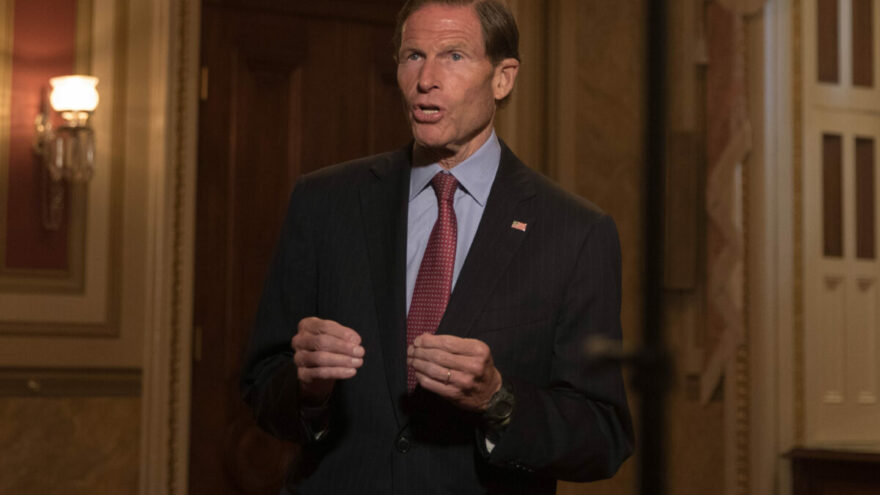 Conservative Super PAC Expands Map: Targets Blumenthal in CT
October 27, 2022
A conservative super PAC that anticipated the "red wave" surge in Republican support this fall has added Sen. Richard Blumenthal (D-CT) to its target list as he faces a strong challenge from Trump-backed Republican challenger Leora Levy.
A poll by Fabrizio, Lee & Associates for the Connecticut Examiner in mid-October put Levy, a Jewish Cuban-American immigrant whose family fled the communist Castro regime, within just five points of the two-term incumbent.
The Frontiers of Freedom Action (FFA) super PAC launched its 2022 midterm campaign with ads in upstate New York that urged voters to demand the media cover the "corrupt bargain" between Senate Majority Leader Chuck Schumer (D-NY) and the far-left of his party.
One fast-paced ad, which is running during nightly news broadcasts in Hartford, Connecticut, hits "extremist Richard Blumenthal" for familiar scandals, such as exaggerating his military service (he claimed he served "in Vietnam," while he remained in the U.S.).
It also slams Blumenthal for allegedly "cast[ing] the deciding vote" on Democrat spending bills that caused skyrocketing inflation. It also ties Blumenthal to many of the Biden administration's big failures, such as the Afghanistan pullout debacle.
In a public statement, Frontiers of Freedom PAC President George Landrith wrote, "Republicans must expand the map and go for a big win in the Senate—people in Connecticut and New York are disgusted with Blumenthal and Schumer as symbols of a Democratic Party taken over by left wing extremists."