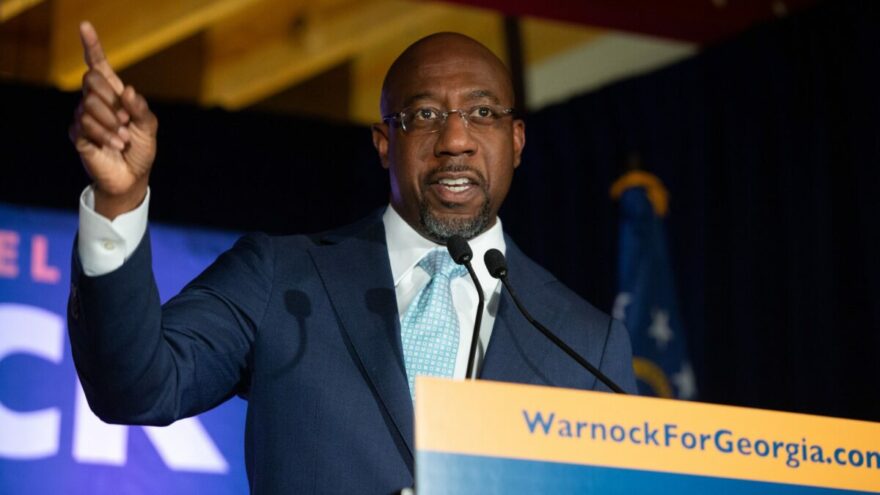 Complaint to IRS: Audit Warnock Church for Alleged Tax Violations
October 14, 2022
Sen. Raphael Warnock's (D-GA) church hid the ownership of a low-income apartment building, necessitating an audit by the IRS, a National Legal and Policy Center (NLPC) complaint charged this week.
Warnock's church, Ebenezer Baptist Church, tried to evict tenets for not paying as little as $28.55 while the senator raked in a $120,000 pastoral salary and a $7,417 monthly housing allowance from the church on top of his Senate salary.
The Ebenezer Building Foundation is the church's charity and the entity that owns the apartment building of Columbia Tower at MLK Village in downtown Atlanta.
"It is abundantly clear that Ebenezer Building Foundation, Inc. has violated one or more IRS laws and regulations regarding the operation of a nonprofit charity," the National Legal and Policy Center complaint reads. "The IRS must conduct a full investigation and audit of the Foundation's finances and transactions and assess appropriate civil and criminal penalties, and revoking their tax-exempt status if warranted. The public interest demands it."
The NLPC also charged that the foundation misreported its rental revenues on tax forms from the building in 2020 by over $200,000. In 2020, the foundation report $609,720 in rental revenues, not the $377,993 in rental revenue an audit statement the Washington Free Beacon reported. It is unknown why the foundation would report more revenue than received.
"Senator Warnock and his church need to explain why they are hiding their ownership in the apartment building and to account for the rents received," NLPC attorney Paul Kamenar told the Free Beacon. "It's despicable that in the name of MLK, they are evicting tenants for past due rents of trifling amounts."