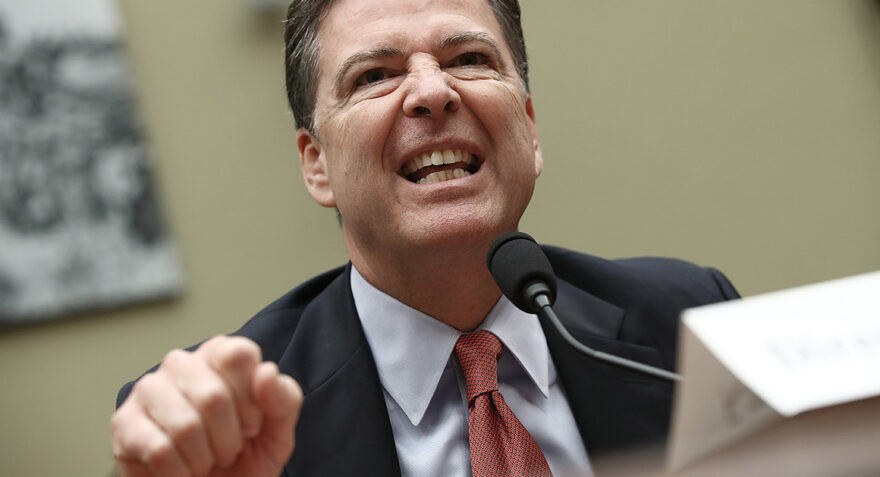 Comey: 'Crazy' to Believe FBI is a Cabal Out to Get Republicans
June 1, 2023
Wednesday on CNN This Morning, Former FBI Director and Deep State operative James Comey said that the notion the FBI is a "leftist cabal out to get the Republicans" was crazy.
On Fox News, Gov. Ron DeSantis (R-FL) said, "The Republican presidents have accepted the canard that the DOJ and FBI are, quote, 'independent.' They are not independent agencies. They are part of the executive branch. They answer to the elected president of the United States. So as president, you have a responsibility to be involved in holding those agencies accountable."
Co-host Poppy Harlow said, "Historically, previously until the last few years it has been those on the left who have been critical of the FBI. You were a Republican for most of your life until you say the party left you. Why do you think so many Republicans have turned on the FBI?"
Comey said, "I think it's largely because Donald Trump and those around him have seen the FBI as a threat, and so they have take an blowtorch to try to tear down that threat. It's really unfortunate. The notion that the FBI is some sort of leftist cabal out to get the Republicans is so crazy. It shows you how crazy our times are."
He added, "The FBI will be fine in the long run. This fever around Donald Trump and the MAGA world will eventually break, but it's become somehow a nutty article of faith that the FBI is out to get Republicans. If you ask people 20 years ago whether that would someday be the accusation, they'd say that's nuts. It's nuts, but it will pass."
It's not nuts. It is demonstrably true, as is the fact that Comey is a traitor.