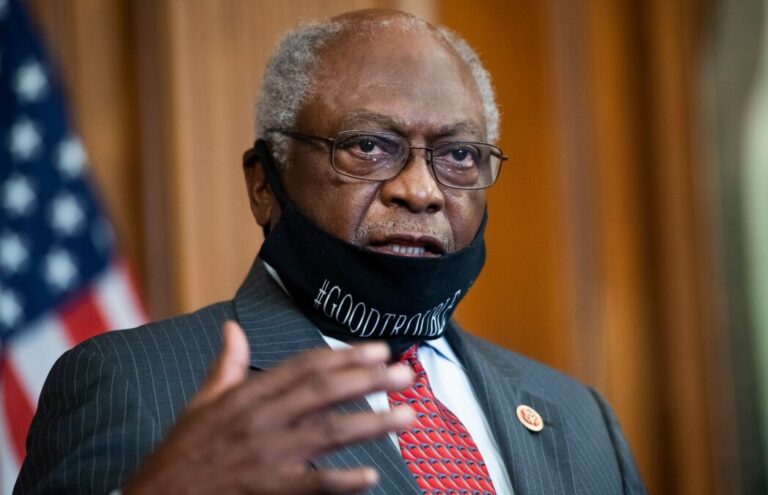 Clyburn on Biden's Advanced Age: 'It's a Legitimate Concern'
May 8, 2023
According to a Vanity Fair article published on Monday, assistant House Democrat leader Rep. James Clyburn (D-SC), who also serves as President Joe Biden's 2024 reelection campaign co-chair, said the president's age is a "legitimate concern."
"Joe Biden, I'm sure, has lost a step," the 82-year-old Clyburn said about the 80-year-old president going into the next election cycle.
"It's a legitimate concern. I don't hit my 5-iron as far as I used to—but I can still play 36 holes of golf a day. You learn how to make certain adjustments," Clyburn added. "I think Joe Biden knows how to operate within himself. And I would much rather have an 82-year-old Joe Biden as president than a 42-year-old Donald Trump."
His comments came after a CBS News/YouGov poll at the end of April found 45 percent of Democrats did not want Biden to run again, 86 percent of whom cited his age as the reason.
Biden will be 82 at the end of his first term as president and 86 at the end of a second term if reelected.