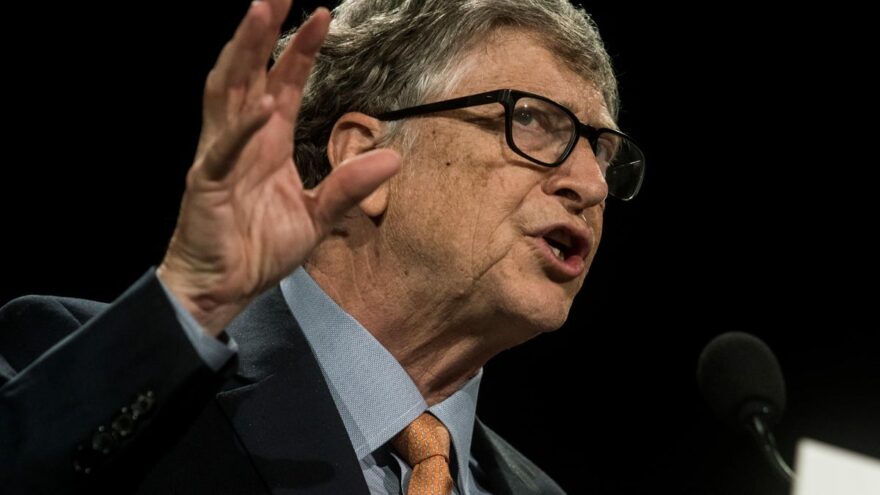 Climate Hypocrite Bill Gates Tries to Justify His Use of Private Jets
February 7, 2023
In an interview with the BBC in Kenya broadcast on Friday, climate activist Bill Gates attempted to justify using private jets by noting his investments in various green technology initiatives.
The Microsoft co-founder spurned accusations of hypocrisy, claiming that his decision to "spend billions of dollars" on climate innovations such as carbon capture systems more than accounts for his personal carbon footprint.
"Should I stay at home and not come to Kenya and learn about farming and malaria?" he asked. "I'm comfortable with the idea that not only am I not part of the problem by paying for the offsets, but also through the billions that my Breakthrough Energy Group is spending, that I'm part of the solution."
Gates flew more than 213,000 miles on 59 private jet flights in 2017, according to a study from Linnaeus University economics professor Stefan Gössling. The flight activity created some 1,760 tons of carbon dioxide emissions, which is nearly 109 times higher than the emissions per capita in the United States, according to data from the World Bank.
As of 2021, Gates had four private jets: two Gulfstream G650ERs that each cost about $70 million and two Bombardier Challenger 350s that each cost $27 million, according to an article from Skyluxe Aviation. The combined value of the vehicles is $194 million.
Do as I say, not as I do, little people.