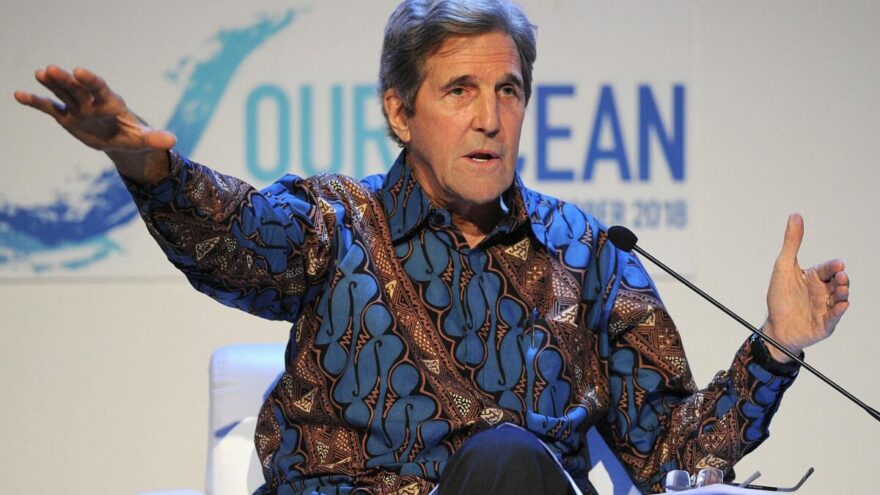 Climate Envoy Kerry: China Tensions Hurts His Climate Talks
March 8, 2023
"Special Presidential Envoy for Climate" (lol) John Kerry told Axios at the CERAWeek conference that tensions between the United States and China are hurting the talks he was having on the climate.
"Regrettably, in the last year… what was not supposed to happen has happened, which is the climate issue has gotten mixed up into all the other tensions that exist between our countries," Kerry stated. "And so they've kind of pulled back a little bit, expressing the feeling that all we're doing is bashing them and bashing them."
The two countries made a joint declaration in late 2021 on taking aggressive action toward emissions. Axios claimed Kerry had a "productive working relationship" with his Chinese counterpart going back to the Obama years.
But then in early February, the U.S. military shot down a Chinese balloon that was believed to be surveillance aircraft off the Carolina coast. China, which is America's greatest state enemy, maintains it was just an off-course weather balloon (wink, wink).
Additionally, China appeared to be miffed by House Speaker Kevin McCarthy (R-CA) making plans to visit Taiwan. The communist regime was also angered by then-House Speaker Nancy Pelosi (D-CA) visiting the island nation last year despite multiple warnings.