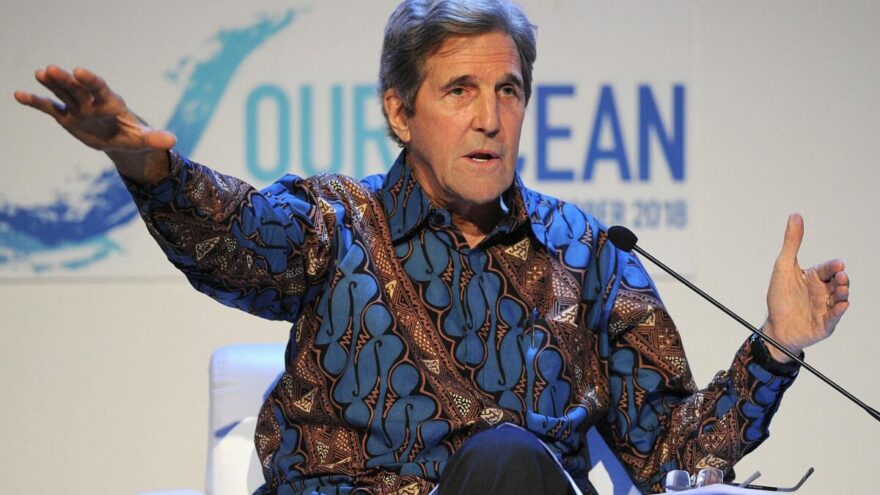 Climate Czar Kerry Comes Away From China Trip Empty-Handed
July 19, 2023
U.S. special climate envoy John Kerry concluded his three-day trip to Beijing on Wednesday with his reported admission that no agreement with China, the world's single largest producer of greenhouse gases, has been reached on further actions to slash carbon pollution.
Politico reports that Kerry disclosed, "It's going to take a little bit more work to break new ground" in negotiations between the world's two biggest greenhouse gas polluters, with more talks about further talks ahead.
Presumably this will require more climate-busting travels on private jets from Kerry, whose solo carbon footprint dwarfs that of your average Western nation.
The outlet went on to report that Kerry said the two nations vowed to continue meeting and talking on climate issues. The official Xinhua News Agency quoted Vice President Han Zheng as telling Kerry that addressing climate change was "an important aspect of China-U.S. cooperation," but was predicated on mutual respect.
He said it must proceed "on the basis of U.S. attendance to core issues that concern both parties, fully engaging and exchanging ideas," AP reports.
During this week's visit, Kerry told China's top diplomat, Wang Yi, that President Biden's administration is "very committed" to stabilizing relations between the world's two biggest economies as they seek to restart high-level contacts.