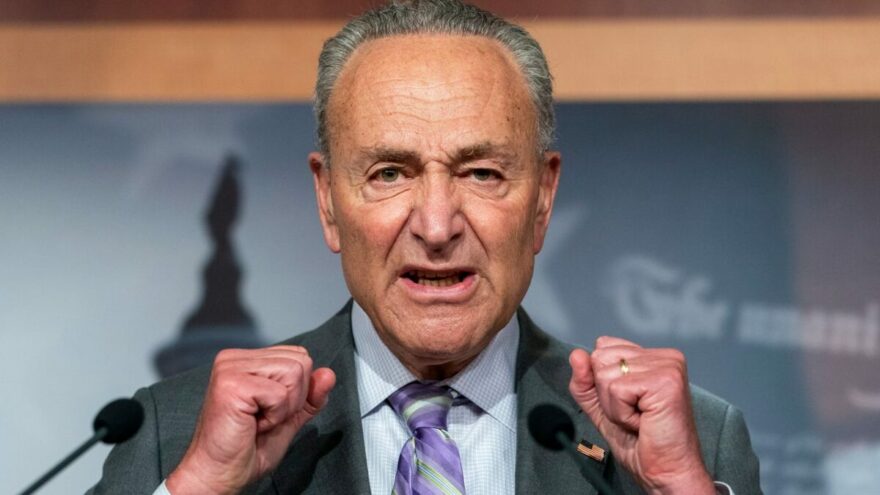 Chuck Schumer Erases Thurgood Marshall from the History Books
February 4, 2022
On the floor of the Senate on Thursday, Senate Majority Leader Chuck Schumer stated falsely that the Supreme Court "was all white men" until 1981, neglecting to mention that black Justice Thurgood Marshall served on the court from 1967 until 1991.
While praising President Joe Biden for vowing to nominate a black woman to fill the vacancy being created by the imminent retirement of liberal Supreme Court Justice Stephen Breyer, Schumer referred to the fact that only two justices in the Supreme Court have been African American — meaning Marshall and current Justice Clarence Thomas.
But Schumer later declared, "Until 1981, this powerful body, the Supreme Court, was all white men." That was the year then-President Ronald Reagan nominated Justice Sandra Day O'Connor, the first woman to serve on the Court.
Marshall rose to national prominence for his prowess as a civil rights attorney, successfully leading the challenge to racial segregation in schools at the Supreme Court in the Brown v. Board of Education case of 1954.
Imagine the media cries of "Racism!" if former President Donald Trump had erased Marshall's memory from history during public remarks.