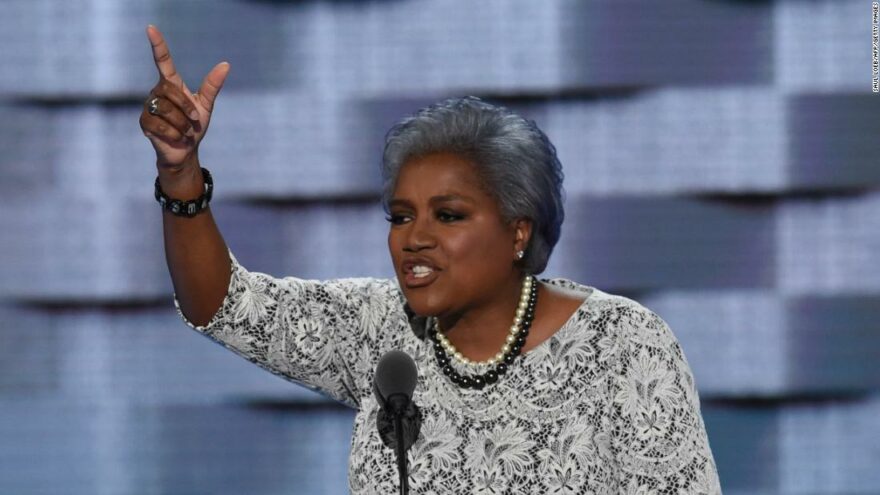 Chris Christie, Donna Brazile Clash Over Violent Crime
March 21, 2023
Sunday on This Week With George Stephanopoulos, former GOP Gov. Chris Christie took issue with attempts to label the Republican Party as hypocrites over violent crime while debating former DNC chair Donna Brazile.
A significant topic during the segment included the likelihood of Manhattan District Attorney Alvin Bragg indicting former President Trump. Christie agreed with Republican criticism of Bragg's investigation being too partisan, leading to Brazile firing back in Bragg's defense that he is simply "doing his job." By contrast, she claimed that Republicans display hypocrisy by insisting they are the tough-on-crime party.
"This is a party that continues to say that they are for law and order when it suits them. But it doesn't suit them when the crime is gun violence, when the crime is seeing this country suffer from the kind of violence, and crime across the board," Brazile said.
"Look, I'm not going to stand up for that," Christie fired back.
Although Brazile attempted to push back against Christie, the former governor continued to attack Bragg's soft-on-crime approach.
"Let me tell you who doesn't enforce law and order when it comes to gun violence. I go into New York City every week. It is a danger zone to go into Manhattan because Alvin Bragg is running a revolving door and not prosecuting gun crime, not prosecuting violent criminals and if he does, he lets them out within four hours of when they're arrested to commit more crimes. So, let's not get into that argument because Alvin Bragg has failed miserably. And all of a sudden he wants to get tough on Donald Trump?" Christie said.