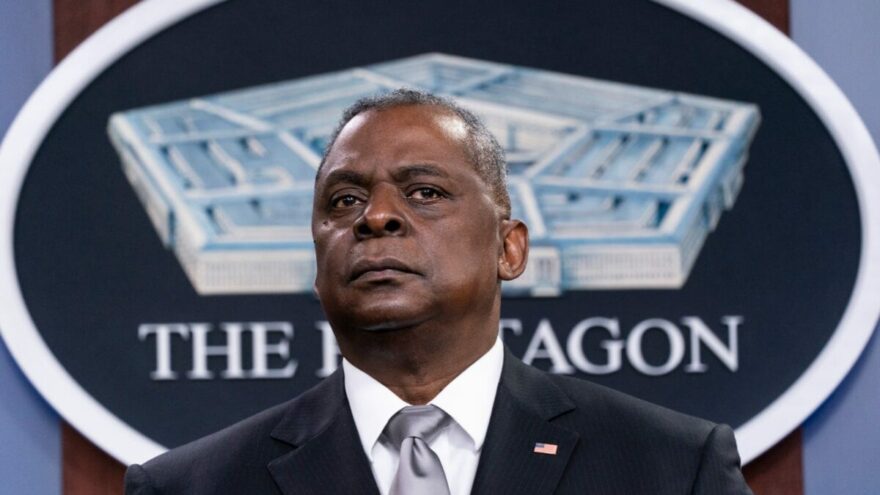 Chinese Defense Minister Rejects Meeting with SecDef Austin
May 30, 2023
China on Monday rejected a request from woke Defense Secretary Lloyd Austin to meet his Chinese counterpart, Defense Minister Li Shangfu, at the annual Shangri-La Dialogue security forum in Singapore this coming weekend, according to a Wall St. Journal report.
The rejection comes despite a "weekslong effort" by the U.S. to secure a meeting with Li, which included a letter from Austin.
"Overnight, the PRC informed the U.S. that they have declined our early May invitation for Secretary Austin to meet with PRC Minister of National Defense Li Shangfu in Singapore this week," the Pentagon said in a statement. "The Department believes strongly in the importance of maintaining open lines of military-to-military communication between Washington and Beijing to ensure that competition does not veer into conflict."
A Chinese Embassy spokesman told the WSJ that the U.S. was "seeking to suppress China through all possible means and continue imposing sanctions on Chinese officials, institutions and companies. Is there any sincerity in and significance of any communication like this?"
Though Austin was rebuffed, other officials like Commerce Secretary Gina Raimondo and National Security Advisor Jake Sullivan have been able to meet recently with their counterparts. There have been other lower-level meetings between U.S. and Chinese officials as well.
But China has said there was little chance of a meeting between Austin and his new counterpart as long as there are U.S. sanctions on him, which were imposed by the Trump administration in 2018 for Chinese purchases of Russian fighter jets and missiles.