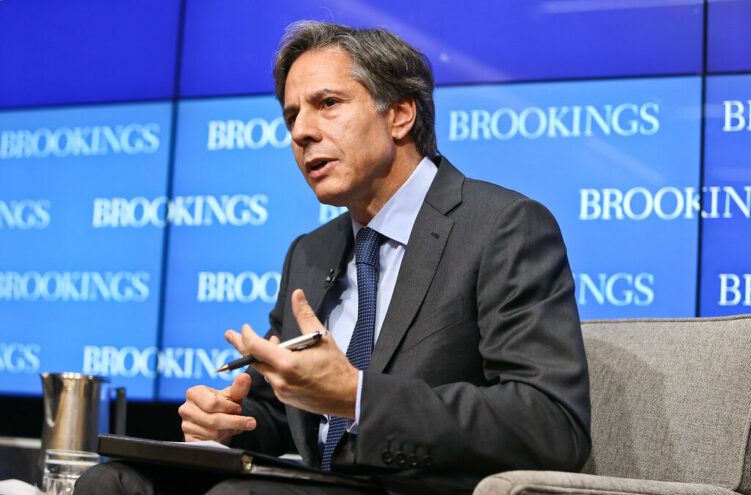 China Sees Blinken Visit as Another Opportunity to Scold U.S.
January 18, 2023
The Chinese Foreign Ministry appeared to confirm reports this week that U.S. Secretary of State Antony Blinken will visit China in February, firmly asserting that Beijing expects Blinken to "perceive China correctly" this time and "work with China in the same direction."
It will be Blinken's first engagement with former Chinese ambassador Qin Gang in his new capacity as Foreign Minister. Since his appointment, Blinken has routinely kept in communication with his Chinese counterparts, most prominently Qin's predecessor Wang Yi. Blinken's encounters with Wang and other Chinese officials have been defined by the Chinese berating the timid Blinken over alleged American human rights abuses, "Black Lives Matter," and American domestic policy.
In Blinken's first high-profile meeting with Wang – alongside National Security Adviser Jake Sullivan and Chinese Politburo member Yang Jiechi – Yang delivered a 15-minute tirade in which he bellowed that "the United States does not have the qualification to say that it wants to speak to China from a position of strength" and was a racist country.
Subsequent meetings between Blinken and Wang maintained the same tone with only mild criticism from the former.
Speaking to reporters on Tuesday, Chinese Foreign Ministry spokesman Wang Wenbin said, "We welcome Secretary Blinken's visit to China. China and the US are in communication on the specifics of the visit." He added that the visit was an opportunity for the U.S. to "perceive China correctly, pursue dialogue and win-win cooperation, not confrontation and zero-sum competition, work with China in the same direction and fully deliver on the important common understandings."
The spokesman significantly said nothing about any reciprocal responsibility on China's part to perceive America correctly or work in the same direction as the U.S., because China sees that America still is not operating "from a position of strength."