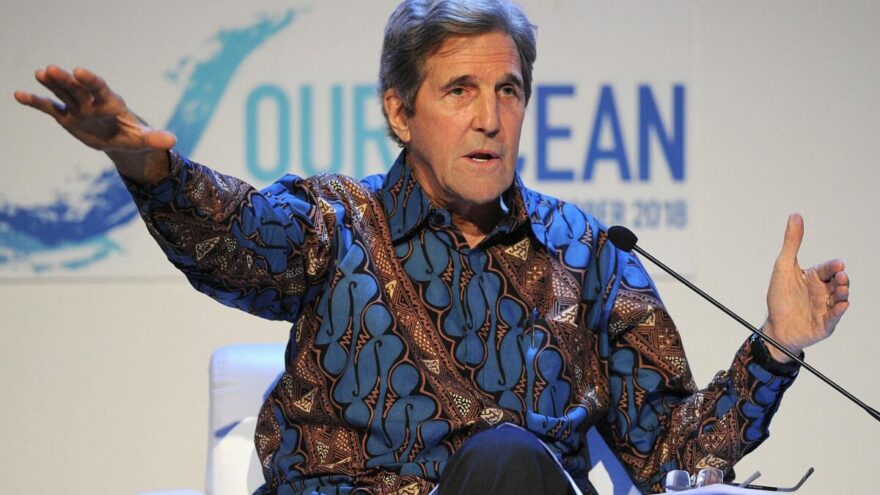 Chilean Prez Ignores Kerry at Green Summit of the Americas
June 13, 2022
The Biden administration's "Special Climate Envoy" John Kerry is such a bland cypher of a statesman that leftist President Gabriel Boric of Chile didn't even realize Kerry was present, only two seats away, at a Summit of the Americas event on Thursday.
Boric was speaking at the event bringing together several Latin American presidents and envoys of other represented nations, in particular addressing the signing of an "International Coalition to Connect Marine Protected Areas." He emphasized that countries like China must be held responsible for playing a role in the preservation of the environment.
"If we are capable of using our leadership to protect what is all of humanity – because this is not just about our countries, this is about all of humanity," Boric asserted, "we are going to be contributing in a decisive way and we will be able to say with more authority to developed countries – like the United States, which is not present here, like the European Union, like China and like India, that they have the duty to make more efforts to protect our environment." [emphasis added]
Several minutes later, after receiving a note on a piece of paper from an aide, Boric corrected himself. "I'm sorry, a small correction on my part. When I made a mention of developed countries to pressure them here, I was thinking of Europe, China, India, I mentioned the United States … the United States is present here, with John Kerry," the president said. "And that is also tremendously important for us."
Yes, so important that Boric didn't even know Kerry was there.